Mario Cuomo, Former New York Governor And Fiery Liberal, Dies At 82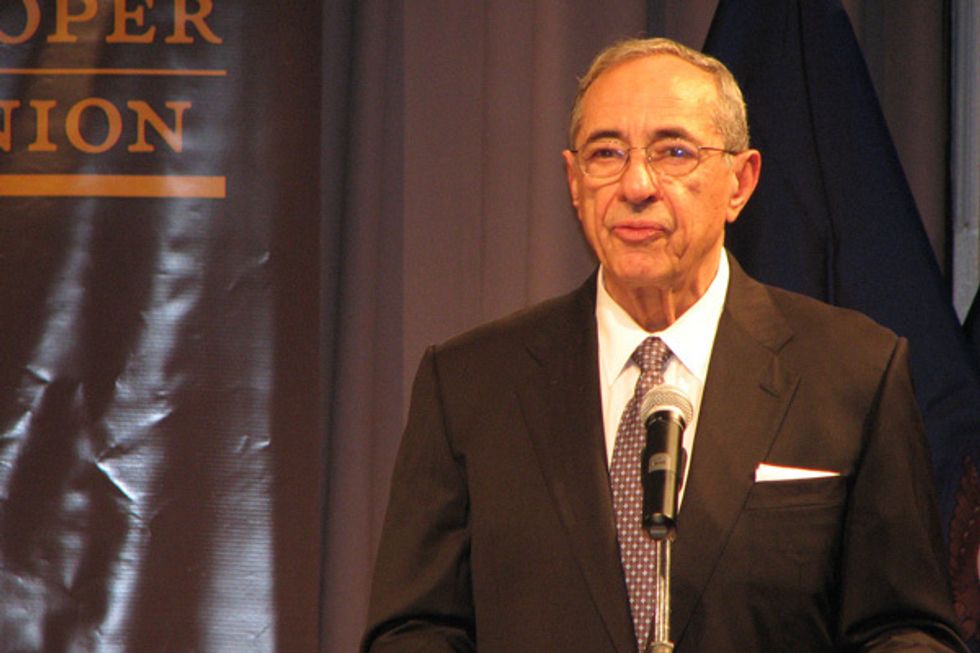 By Matt Pearce, Los Angeles Times (TNS)
Mario Cuomo, the former three-term governor of New York and a fierce champion of liberal causes, has died, according to his son. He was 82.
Cuomo, born in 1932 in Queens, N.Y., was New York's governor between 1983 and 1994 and one of the Democratic Party's most iconic voices for addressing economic inequality.
In his most famous speech, at the Democratic National Convention in San Francisco in 1984, Cuomo criticized then-President Ronald Reagan's likening of America to a "shining city on a hill," comparing America instead to a "Tale of Two Cities."
Cuomo's youngest son Chris, a host for CNN, confirmed his father's death to the network.
Cuomo's eldest son, Andrew Cuomo, was sworn in Thursday for a second term as governor of New York, and in his inaugural address, he mentioned that his father was "at home and he is not well enough to come" to the ceremony at One World Trade Center in New York City.
Andrew Cuomo said he had spent New Year's Eve with his father and went through his inaugural speech together. "He said it was good, especially for a second-termer," Cuomo said, according to a transcript of his remarks.
Cuomo added that even though his father couldn't attend, "He is in the heart and mind of every person who is here. He is here and he is here, and his inspiration and his legacy and his experience is what has brought this state to this point."
Tributes began pouring in Thursday night.
"Tonight, New York has lost a giant," New York Mayor Bill de Blasio said in a statement. "Mario Cuomo was a man of unwavering principle who possessed a compassion for humankind without equal."
De Blasio ordered all flags in New York City to be lowered to half-staff for 30 days "as a mark of respect."
Former Republican New York Gov. George E. Pataki — who defeated Mario Cuomo in 1994 in Cuomo's bid for a fourth term as governor — called Cuomo "a proud son of immigrants, possessed of a soaring intellect, and a great New Yorker."
New Jersey Gov. Chris Christie hailed Cuomo not just as a giant, but as an Italian American who was "a role model for future generations that anything was possible through hard work and education."
The Rev. Al Sharpton called Cuomo "the last liberal giant of New York politics" and reminisced over the pair's debates and disagreements.
"It seems ironic he died on his son's inauguration address day," Sharpton said in a statement. "He would have wanted to pass the torch on a day that we were all paying attention. Rest well, Governor. Mario, you have earned it and your place in history is secure."
Photo: David Berkowitz via Flickr