No, Overturning Georgia Election Results Wasn't Part Of Meadows' Job
@LucianKTruscott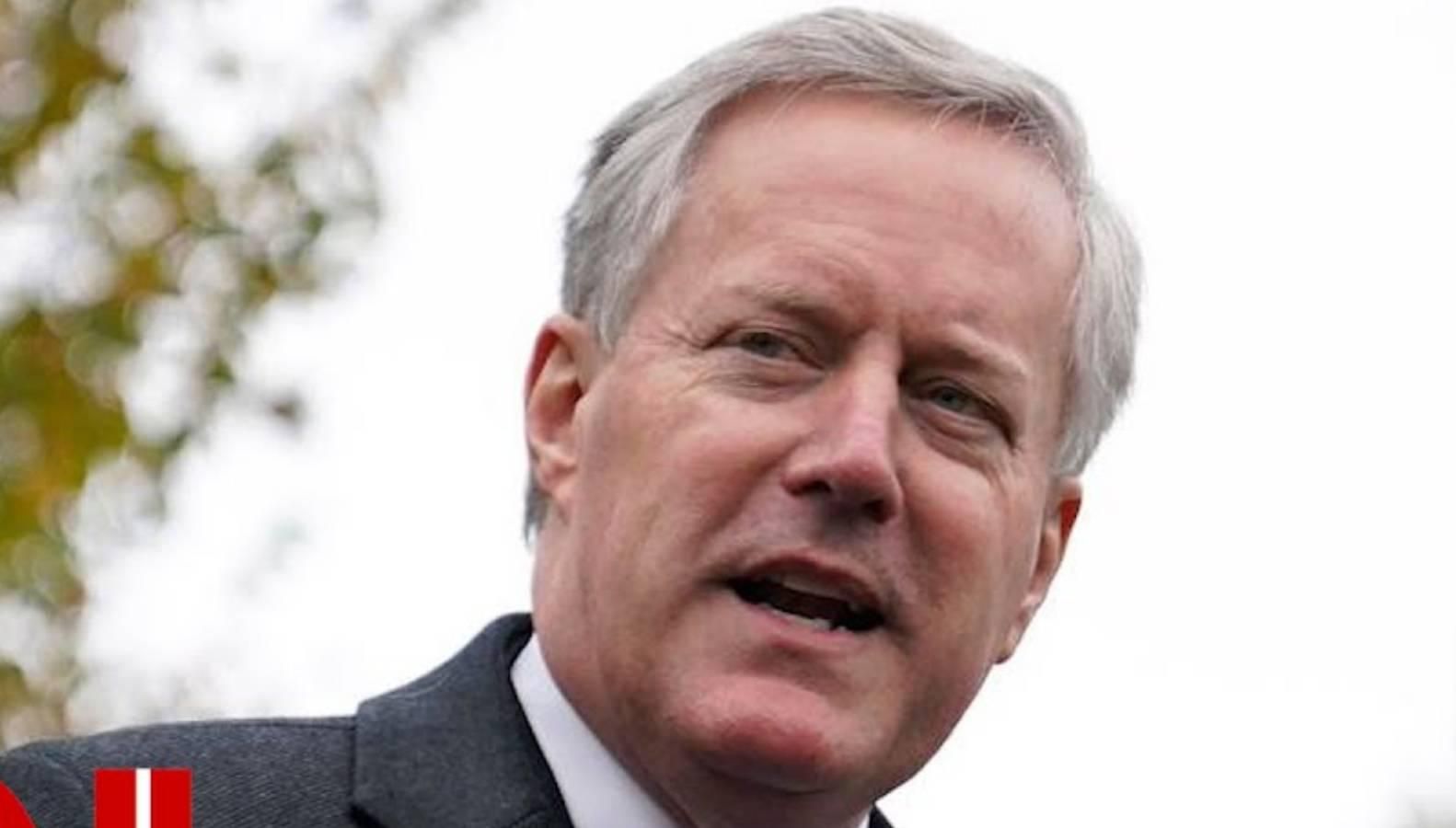 Federal District Court Judge Steve C. Jones has ruled against Mark Meadows' motion to move his Georgia election interference case from state to federal court. Meadows had admitted in court testimony to many of the acts he is alleged to have committed in the conspiracy to overturn the Georgia election results but contended they were legal because stuff like trying to get into the location where the Georgia recount of votes was happening was just part of his job as chief of staff in the White House. You know, judge, the way other chiefs of staff like Dick Cheney and Hamilton Jordan did when they traveled around the country and invaded election offices in states where their bosses lost, just trying to make sure that local election officials didn't make any mistakes.
Meadows had tried to make the case that pretty much everything he did while Trump's chief of staff was just part of the job – talking to Trump's campaign managers and chairmen, canoodling with the chairwoman of the Republican National Committee about fund raising for the non-billionaire president when he ran low on campaign cash, calling the speaker of the house in Arizona and asking him to violate his oath of office…all of it was completely legal because everybody knows laws like the Hatch Act don't apply to Republicans.
Meadows thought if he could get his case before a federal judge appointed by Trump – maybe a Georgia cousin of Aileen Cannon, or somebody like her – he could file for dismissal of the charges against him and just like that his troubles would be over. Other Trump co-defendants who had filed to get their cases moved into federal courts for the same reasons, including John Eastman and Jeffrey Clark, now have much-diminished hopes that their motions will be approved.
And Defendant Number One himself, who just filed a motion that he was thinking about asking for his case to be moved, shouldn't be getting his hopes up, either. When you take an oath to see that the laws are faithfully executed, it doesn't include promising to make sure state laws and functions like running elections and counting votes are followed. States have people like governors, who take very similar oaths, to ensure their laws are faithfully followed by everyone.
But maybe that wasn't taught at the Wharton School, or maybe Trump was out sick the day the rest of the business school guys learned about the Constitution in civics class. This isn't the first time Trump has lost a motion to transfer a state case to federal court. U.S. District Judge Alvin K. Hellerstein in New York found that the charges in the Stormy Daniels case related to…um…uh…Trump's personal life, not to his job as President. Trump had argued that his payments in 2017 to his former lawyer Michael Cohen to reimburse him for the money he paid to Stormy Daniels to keep her quiet before the election in 2016 were part of his job as president because he was trying to keep himself in office. Uhhhh…no.
Meadows had testified in his own behalf in federal court that he was just "trying to land the plane" as White House chief of staff after Trump lost the election of 2020 when he joined in a call to Georgia Secretary of State Brad Raffensperger when Defendant Number One was attempting to get yet another state official to violate his oath of office. The plane Meadows was attempting to land was Air Force One for another four year term. Judge Jones asked Trump's attorney if there were any limitations at all on what Meadows could do as White House chief of staff. Meadows' lawyer, following the current Republican theory that all big-time white guys are above the law, answered no.
It turns out there is one: flying a plane without a license. Boo fucking hoo, Mark. If you're Trump's stalking horse in the Georgia case, he'd better get out from behind you.
Lucian K. Truscott IV, a graduate of West Point, has had a 50-year career as a journalist, novelist, and screenwriter. He has covered Watergate, the Stonewall riots, and wars in Lebanon, Iraq, and Afghanistan. He is also the author of five bestselling novels. You can subscribe to his daily columns at luciantruscott.substack.com and follow him on Twitter @LucianKTruscott and on Facebook at Lucian K. Truscott IV.
Please consider subscribing to Lucian Truscott Newsletter, from which this is reprinted with permission.