Maryland Governor Announces He's Been Diagnosed With Cancer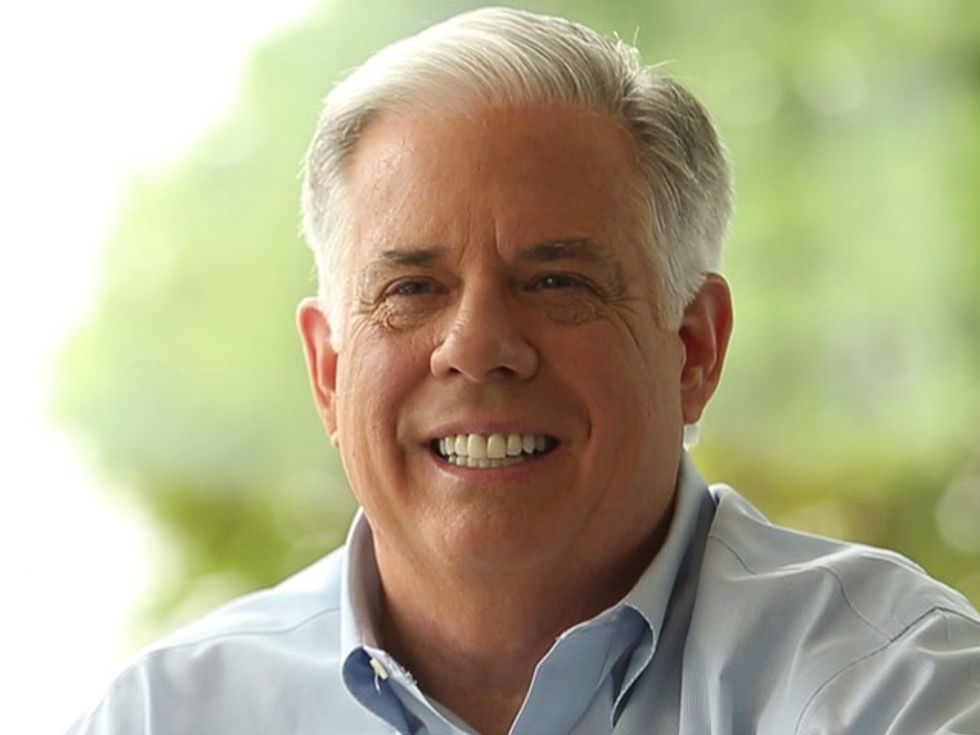 By Luke Broadwater and Scott Dance, The Baltimore Sun (TNS)
BALTIMORE — Maryland Gov. Larry Hogan said Monday he's been diagnosed with a "very advanced and very aggressive" cancer.
The governor said he learned of the illness last week after returning from a trade mission to Asia. He said the cancer had spread to multiple parts of his body, but he expected to fight and beat the disease.
"It's one that responds very aggressively to chemotherapy treatment," Hogan said. "There's a strong chance of success."
Non-Hodgkin lymphoma is a cancer of the lymphatic system, a key part of the immune system. The system, which includes the lymph nodes, spleen and other organs, collects cellular fluid around the body and returns it to the bloodstream. The cancer begins with an abnormal lymph system cell known as a lymphocyte and can easily spread throughout the body through the lymph system.
Hogan hugged family and staff members after making the afternoon announcement in Annapolis.
"This weekend my family celebrated Father's Day," the Republican governor said. "For me, even though I had some really tough news to deliver to them, it was a special and heartfelt time to be with family."
He said he planned to continue to work as governor while undergoing treatment.
"Most likely I'm going to lose my hair," he said. "I may trim down a little bit. I won't stop working to change Maryland for the better. I'll be working hard. … I'm going to miss a few meetings. But I'm still going to be constantly involved."
Hogan said he underwent a "minor surgery" last week. He said the disease caught him by surprise.
"I had a little bit of pain in my back," he said. "I though it was a pulled muscle. It turned out to be a tumor. I still feel good."
Seventy percent of those with non-Hodgkin lymphoma survived five years after their diagnosis, according to the National Cancer Institute. About 2 percent of the population will be diagnosed with the illness in their lifetime, and there were about 550,000 people living with it in the U.S. in 2012, according to the institute.
Non-Hodgkin lymphoma makes up about 4 percent of all new cancer cases and 3 percent of cancer deaths, with about 20,000 deaths expected this year, according to the cancer institute. It is the seventh-most common type of cancer.
Several Democratic lawmakers immediately sent Hogan well-wishes.
"I am going to definitely pray for him tonight," said Del. Curt Anderson, a Baltimore Democrat. "He is a young man and has a big job in front of him, and we need his leadership."
———
(The Baltimore Sun's Yvonne Wenger contributed to this report.)
Photo via Larry Hogan for Governor.