Mastriano Suggests Abortion 'So Much Worse' Than The Holocaust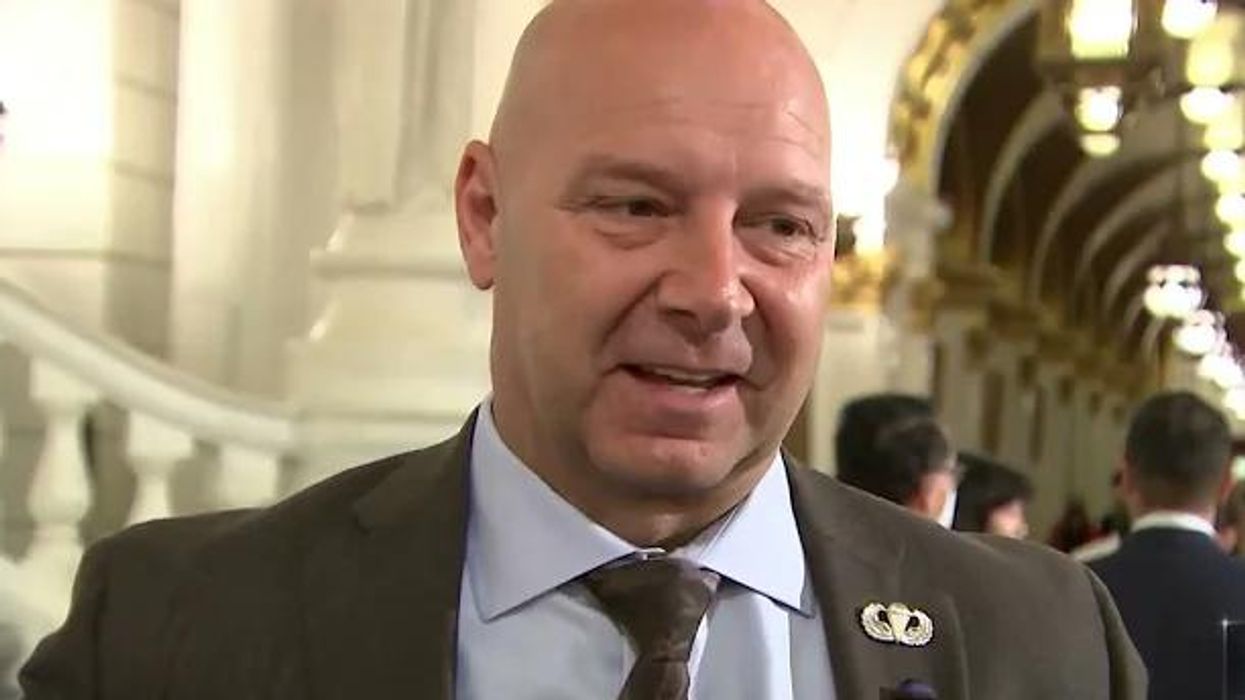 YouTube Screenshot
Pennsylvania Republican gubernatorial nominee Doug Mastriano has repeatedly used his Facebook page to compare abortion to the Holocaust, an analogy that Holocaust remembrance officials have called "unacceptable" and "abhorrent." In one instance, Mastriano shared a cartoon which claimed that Roe v. Wade is "so much" worse than the Holocaust and featured a Nazi bowing down to the number of "USA Abortions."
Mastriano is a right-wing commentator, January 6 insurrectionist, and Pennsylvania state senator. He's also a frequentguest in right-wingmedia.
Mastriano has a long history of pushing extreme commentaries, including content that promotes QAnon, lies about the 2020 election being stolen, anti-Muslim bigotry, and COVID-19 conspiracy theories and falsehoods. Forward recently reported that Mastriano "has in the past invoked Nazi-era analogies in the debate over gun control."
On his Facebook page, the Republican gubernatorial nominee has repeatedly compared abortion to the Holocaust.
On February 16, 2019, Mastriano shared a cartoon from the organization Answers in Genesis featuring a Nazi and Joseph Stalin bowing down to a Grim Reaper labeled Roe v. Wade. A dialogue bubble from the Nazi and Stalin says: "You are so much greater than we ever were!" The cartoon includes death figures of 17 million for the Holocaust; 23 million for Stalin; and 57.5 million for "USA Abortions." Mastriano commented: "So sad."
Reprinted with permission from Media Matters.