McCarthy On Track For House Majority Leader Post
@AFP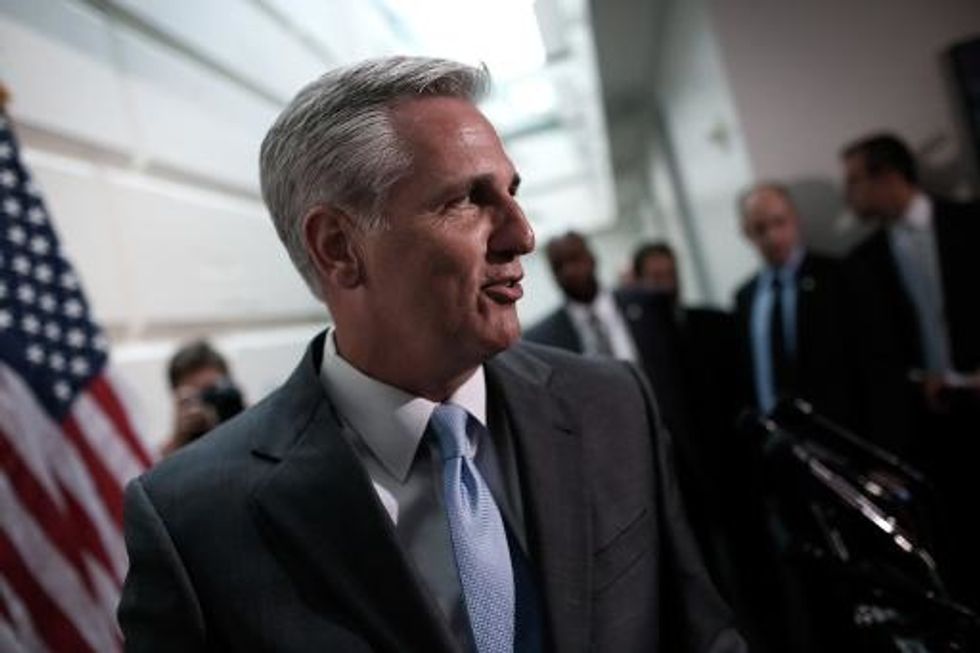 Washington (AFP) – Republican Kevin McCarthy was widely expected to ascend Thursday to U.S. House majority leader, a position vacated by Eric Cantor who triggered a GOP leadership scramble last week with his shock primary loss.
McCarthy, elected to Congress just eight years ago from overwhelmingly Democratic California, was among the group of "Young Guns" shaking up the House of Representatives.
Today McCarthy, currently the number three Republican, emerges as the consensus candidate to fill the majority leader role at a time of deep divisions within the Republican Party ahead of November's congressional elections.
The loss of establishment giant Cantor to an even more conservative but virtually unknown challenger re-opened a rift between moderate Republicans and the far-right wing that has rattled the party in recent years.
An expected win would make McCarthy the deputy to House Speaker John Boehner, who is eager to regain a sense of stability in his fractious caucus in the run up to November and the eventual presidential race of 2016.
McCarthy has the backing of several committee chairmen including the powerful Paul Ryan, according to The Washington Post, but McCarthy is being challenged for the post by fiercely conservative Raúl Labrador.
The two-term congressman from Idaho has the support of the far-right wing, which launched an unsuccessful coup against Boehner last year, but Labrador's candidacy has not gained broader traction.
Nevertheless he appealed to fellow lawmakers in a closed-door session Wednesday in the U.S. Capitol basement, arguing that members of Congress should not have less influence on legislation than leadership staff.
"By electing me, you're not getting rid of anyone," Labrador said, suggesting that McCarthy would merely keep his whip position. "You're just adding a new needed voice to the leadership table."
A win by McCarthy would free up his majority whip position, for which the race is more wide open.
Three lawmakers are vying for that job, including moderate Peter Roskam.
But two far-right lawmakers are also in the running, and the whip position was being seen on Capitol Hill as a chance for conservatives to stake their claim to a position in Republican leadership.
Steve Scalise, who heads the caucus of House conservatives known as the Republican Study Committee, has the momentum as of Wednesday, but a third candidate, Marlin Stutzman, could throw a spanner into the vote.
A candidate will need to secure 117 votes in the 233-member Republican caucus to avoid a second ballot.
AFP Photo/Win McNamee