Top Republican Says 'A Different Set Of Rules' Applies To Trump's Purloined Papers
@next2godwin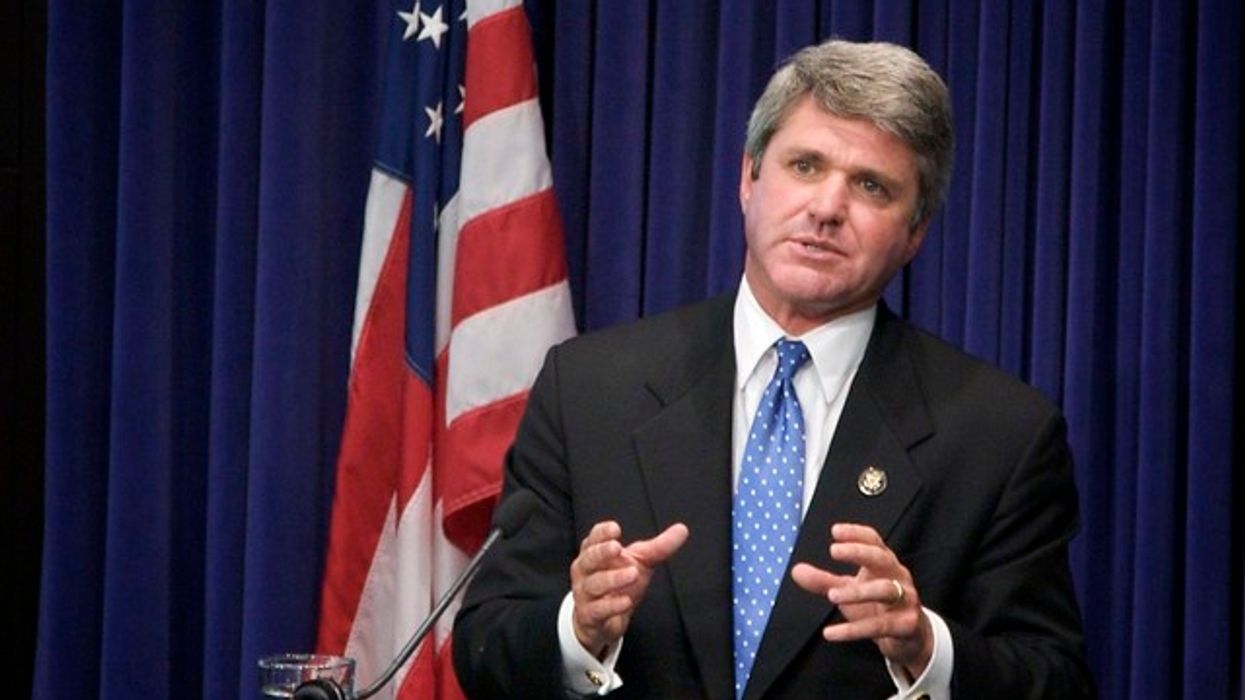 Photo by eschipul/ CC BY-SA 2.0
The ranking Republican on the House Foreign Affairs Committee, Rep. Michael McCaul (TX), has said he wouldn't take classified documents to his house, but former President Trump, who is squaring off with the Justice Department in court for doing just that, lived by "a different set of rules."
Speaking to ABC's This Week, McCaul told co-anchor Martha Raddatz that he wouldn't take secret government documents home, but the congressman, nevertheless, spun for Trump like many of his GOP counterparts in Congress.
When Raddatz asked McCaul if he saw any reason for Trump to take highly classified documents to Mar-a-Lago, the Texan replied, "You know, I have lived in the classified world most of my professional career; I personally wouldn't do that. But I'm not the president of the United States. But he has a different set of rules that apply to him."
McCaul, who once accused former President Obama of imperiling American security, moved to downplay the gravity of Trump's apparent disregard for national security, government secrets, and the statutes governing them, parroting a line from the GOP Rolodex of excuses for Trump: "The president can declassify a document on a moment's notice."
When pressed on the absurd notion that Trump, as president of the United States, had the power to declassify secret government papers merely by thinking it, McCaul replied, "There is a process for declassification. But again, the president's in a very different position than most of us in the national security space."
"I know they were taken out of the White House while he was president and whether or not he declassified those documents remains to be seen," McCaul added. "He says he did. I don't have all the facts there."
A former counsel for the House impeachment managers, Norman Eisen, told the Washington Post that McCaul's suggestion was "absurd."
"Congressman McCaul knows better," Eisen told the Post's Jennifer Rubin. "There is absolutely no factual basis to believe Trump's or his cronies' suggestion that all these documents went through the declassification process."
"Is the congressman really prepared to entertain absurd notions like Trump having a standing automatic declassification order whenever he took a document upstairs to the residence? Come on," Eisen added.
Whether or not Trump believed he declassified the White House documents in his position was no reason to hold onto them when he was asked, by a grand jury subpoena, to hand them over, the Justice Department wrote in an August 29 court filing.
"The government notes that the subpoena sought documents 'bearing classification markings,' and therefore a complete response would not turn on whether or not responsive documents had been purportedly declassified," an attorney in the DOJ's National Security Division wrote in the filing.
Former attorney general William Barr, who famously announced a month after the 2020 election that the feds had "not seen fraud on a scale that could have affected" the election's outcome, said there was "no justification" for Trump to keep classified documents seized from his estate, per USA Today.
"I think it's a serious matter," Barr told the paper.