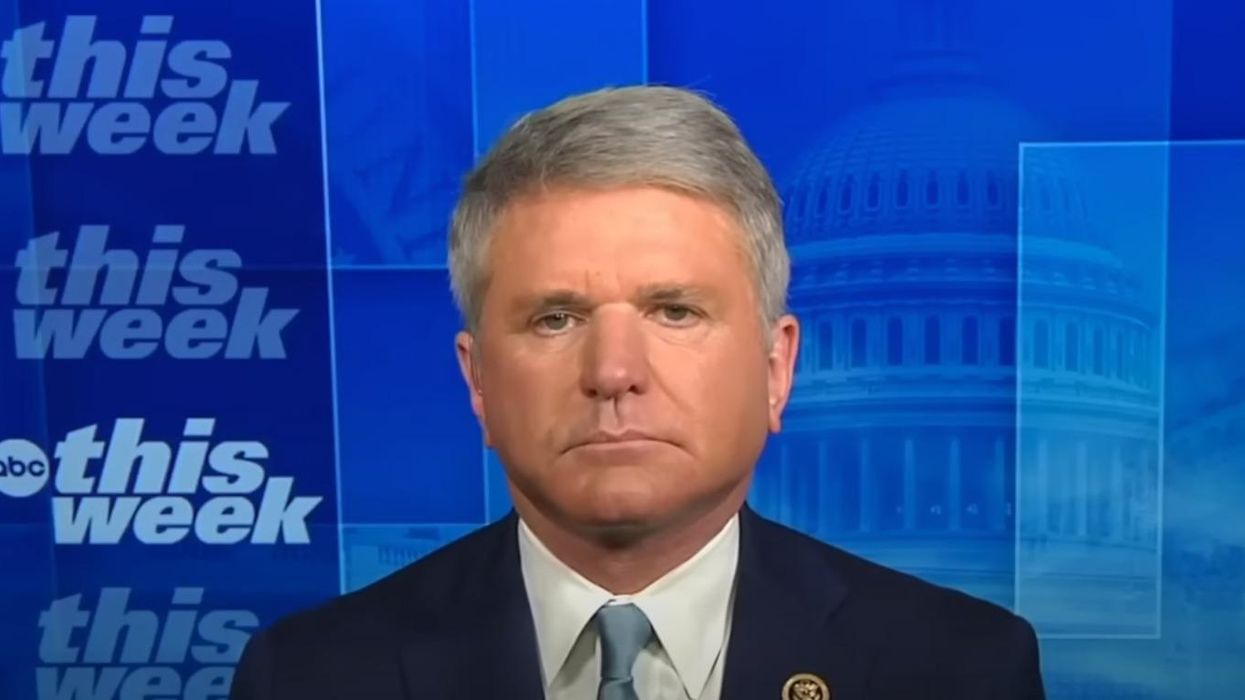 On Sunday's edition of This Week, Rep. Michael McCaul (R-TX) defended House Speaker Kevin McCarthy (R-CA) for placing Rep. Marjorie Taylor Greene (R-GA) on the Homeland Security and Oversight Committees, despite her history of peddling conspiracy theories about the September 11, 2001 terrorist attacks.
ABC moderator Martha Raddatz asked McCaul:
I want to ask you a very quick question about Congresswoman Marjorie Taylor Greene, who was removed from all congressional committees in 2021. Now she will sit on Homeland Security and the Oversight in the new Congress. She doubted 9/11. She doubted a plane hit the Pentagon. She later apologized for that, but she said that in 2018. Should she be on that Committee? You were on that Committee.
At first, McCaul deflected:
I chaired the Committee. These conspiracy theories that people go down, I disagree with this. I'm having to debunk this. This one was a worse violation. 9/11 was not a hoax. It was carried out by al Qaeda. There's no question in my mind.
Raddatz pressed him again:
Should she be on the Committee?
McCaul gave Greene the benefit of the doubt:
On anybody that says that, this is 2018? I will tell you, she has matured. I think she realizes she doesn't know everything and she wants to learn and become, I think, more of a team player. I think it's incumbent upon more senior members to try – look, she's a member of Congress – to try to bring her in and try to educate her that these theories that she has are not accurate.
Raddatz tried a third time for a straight answer:
Would you rather have seen a different choice?
McCaul refused to say either way:
I'm not the chair of that Committee, and I'm not the speaker either.
Raddatz called him on it and ended the interview:
Nice try there. Okay. Thank you very much, Mr. Chairman. Goodbye.
Watch below or at this link.
\u201cAsked on ABC if he's okay with 9/11 Truther Marjorie Taylor Greene serving on the Homeland Security Committee, Rep. Michael McCaul claims "she has matured."\u201d

— Aaron Rupar (@Aaron Rupar) 1674403943
Reprinted with permission from Alternet.