McConnell: Shutdown 'A Two-Week Paid Vacation For Federal Employees'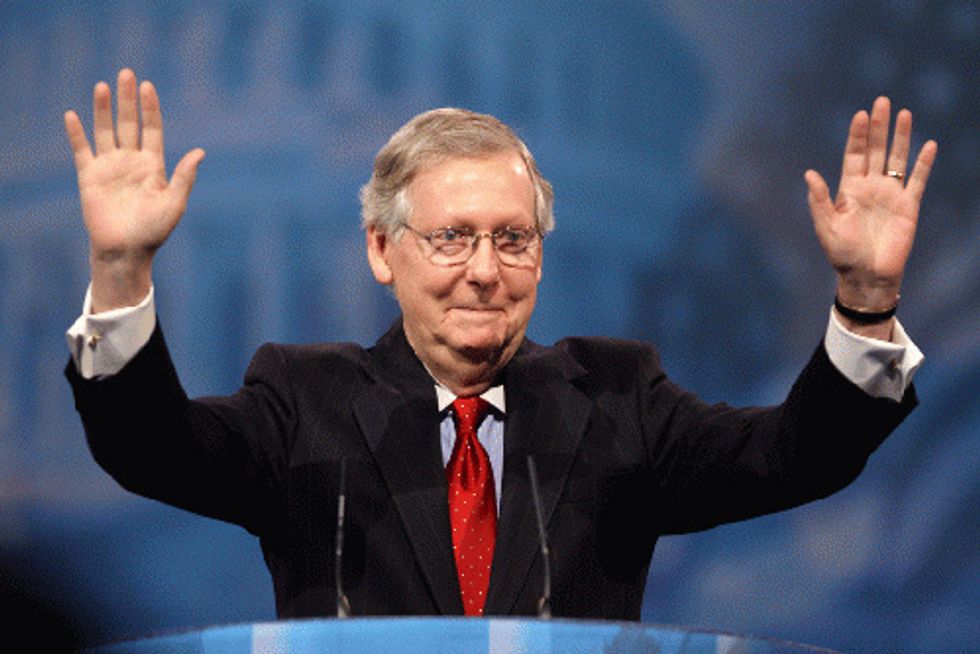 The fact that conservative politicians are insensitive to the concerns of ordinary Americans is nothing new. However, Senate Minority Leader Mitch McConnell (R-KY) took this tone-deafness to new depths on Sunday, when he toldFace the Nation host Bob Schieffer that the government shutdown amounted to nothing more than paid time off for lucky furloughed federal workers.
"Look, shutting down the government, in my view, is not conservative policy," McConnell said. "I don't think a two-week paid vacation for federal employees is conservative policy."
The Kentucky senator then took the opportunity to pat himself on the back for being involved in this appalling episode in our nation's history — one that cost us an astounding $24 billion in a little over two weeks — because hey, the markets didn't crash! When asked by Schieffer how badly the country was hurt by the shutdown, McConnell responded:
Well, it certainly didn't do the country any good to have, you know, both a government shutdown and a pending fiscal crisis right on top of it. But, look, we're a big, resilient country. You just pointed out how the stock market bounced back immediately. I was pleased to play a role in keeping us from going to the brink. I think it was important to do the right thing for the country. And we did it.
Video of McConnell's appearance is below, and is really worth watching to see just how many lies and misleading statements he manages to fit into one short segment.
Photo: Gage Skidmore via Flickr