Md. Man Appeared To Plot To Kill Del. Judge, Authorities Say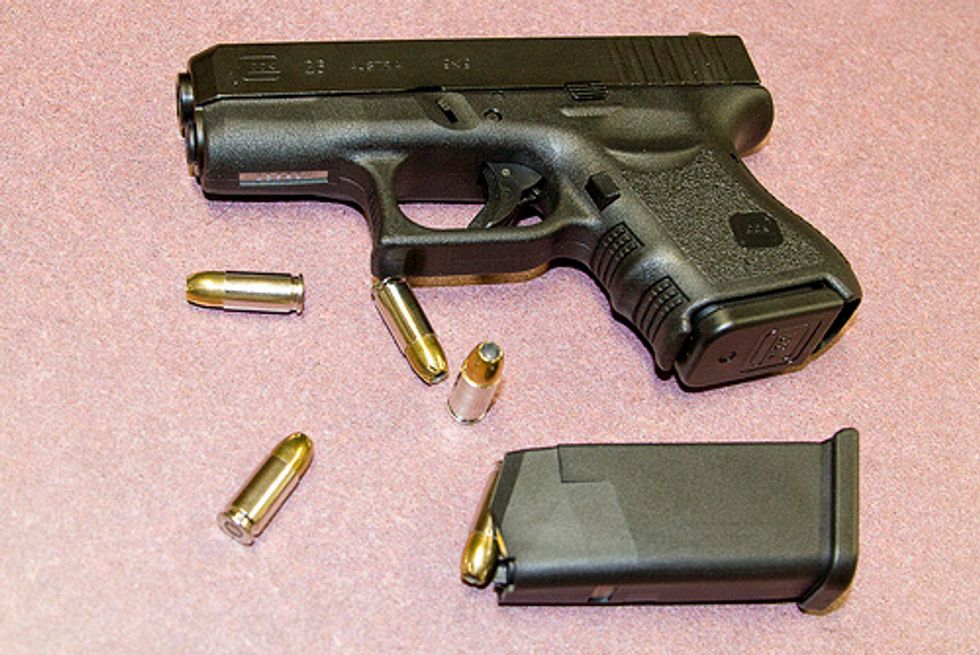 By Justin Fenton, The Baltimore Sun
BALTIMORE — The founder of an embattled Maryland-based insurance company appears to have been plotting to kill a Delaware judge overseeing the liquidation of his business, recording himself on a trip to scout out his targets and acquiring a cache of weapons, federal authorities allege in court filings.
Jeffrey B. Cohen, 39, of Reisterstown, Md., was arrested last month after he was indicted on charges that he schemed to make it appear that his company, Indemnity Insurance Corp., which insured bars and nightclubs, had millions of dollars in cash it did not possess.
But court documents unsealed in U.S. District Court this week reveal more startling allegations. In a search of Cohen's home and vehicle, agents from the U.S. Department of Homeland Security said they found a "target list" of officials in Delaware and Maryland, driving directions to the home of the judge overseeing Indemnity's liquidation, several firearms including a "surgeon precision" assault rifle, and an order form for incendiary ammunition — bullets that explode.
Cohen has not been charged in connection with the latest allegations, according to a search of court records.
Federal agents conducted the search of his $1 million home in connection with the insurance case, in which he has been charged with making false statements to an insurance regulator. They cited their findings in requesting a warrant to search Cohen's phone records, which a magistrate judge granted.
A digital recorder also was found, which Cohen allegedly used to record himself during what agents believe was a "recon" mission to the Delaware homes of Judge J. Travis Laster, a vice chancellor who also has been sued by Cohen, and a person identified in the court documents only as an elected official.
"Society needs to look at the fact that killing isn't wrong in certain circumstances, and killing culls the weak," Cohen allegedly said in the recording. "Killing culls the wrong so that society can have a better chance of survival without certain obstacles."
An attorney most recently listed for Cohen in the insurance case said he no longer represents him.
Relatives of Cohen's and former co-workers also did not return phone calls. Cohen is being held in federal detention.
Cohen, who worked at a nightclub before starting Indemnity, told authorities that some of the writings they found were part of a book of fiction he was writing, according to the court documents. One of the pages of a notebook recovered by federal agents was titled "Scenes."
Notations in the spiral notebook contained "very concerning notes that may indicate Cohen planned to harm other individuals and then take his own life or flee to a foreign country," a federal agent wrote in the documents. One of Cohen's notations read: "Use homeless to carry backpack into targets — remote control apparatus."
On the audio recordings, Cohen said that he doesn't think anyone will ever understand how "someone can do something that others think is just so horrific but it seems completely normal to the person committing the attack."
Officials said at least seven assault weapons and handguns were found in Cohen's home, including a Taurus .45-caliber handgun with a laser sight, and a precision-guided assault rifle with an attached tracking scope. Inside his Lexus SUV, agents reportedly found a rifle stand and optical scope.
Cohen was indicted by a federal grand jury last month on charges related to his claim to Delaware regulators that his company had $5.1 million in unencumbered cash at Susquehanna Bank, according to documents filed in U.S. District Court in Baltimore. Cohen's company, Indemnity, is headquartered in Sparks, Md., but domiciled for regulatory purposes in Delaware.
Indemnity is a significant player in the insurance niche for bars, taverns, and nightclubs, and the company's ongoing troubles have left some local businesses in limbo.
Delaware's insurance department accused Cohen of "multiple acts of fraud," according to court documents, including forging an endorsement from a reinsurance firm and interfering with the company's computer system after he was forced out.
Laster's office referred questions about the alleged threats to the court administrator, who did not return phone calls.
Photo: Rob Bixby via Flickr
Interested in national news? Sign up for our daily email newsletter!