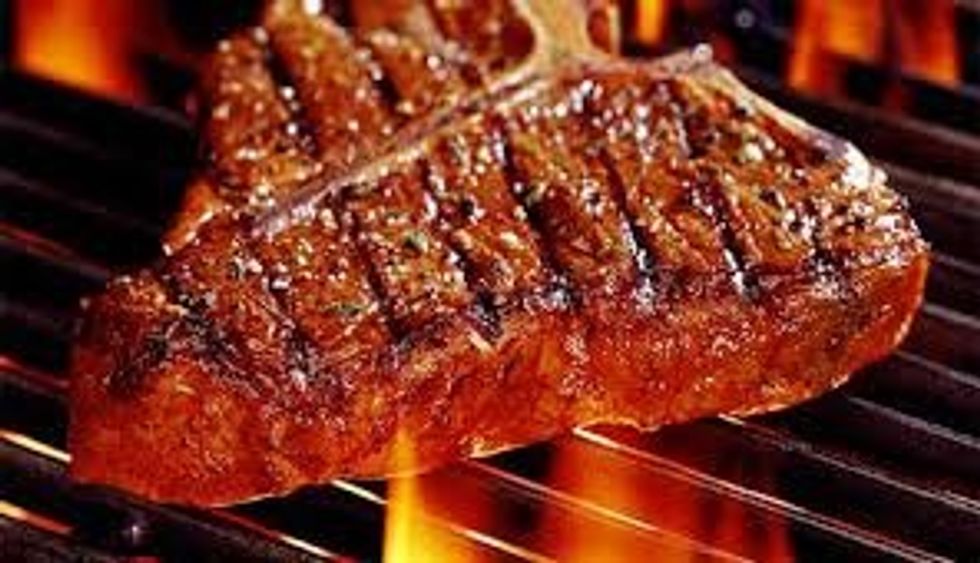 We Americans love our meat and so of course does our meat industry. But health concerns over a diet high in meat protein has the medical establishment encouraging us to eat less meat in general, and less red meat in particular.
The BBC has just issued some of the results of an investigation into the benefits and disadvantage of eating red and processed meat, and the results are not pretty for the unabashed carnivores among us.
Red meat, though high in protein and iron is loaded with that nasty saturated fat.  And for you bacon and sausage lovers out there, those goodies "have around 16 times more saturated fat per gram than tofu." Chicken fares better on the health scale, which will please some quarters in big agriculture, but not others.
Photo: Meat Safety Council