Millions Could Lose Health Coverage When Medicaid Emergency Ends
@alecpronk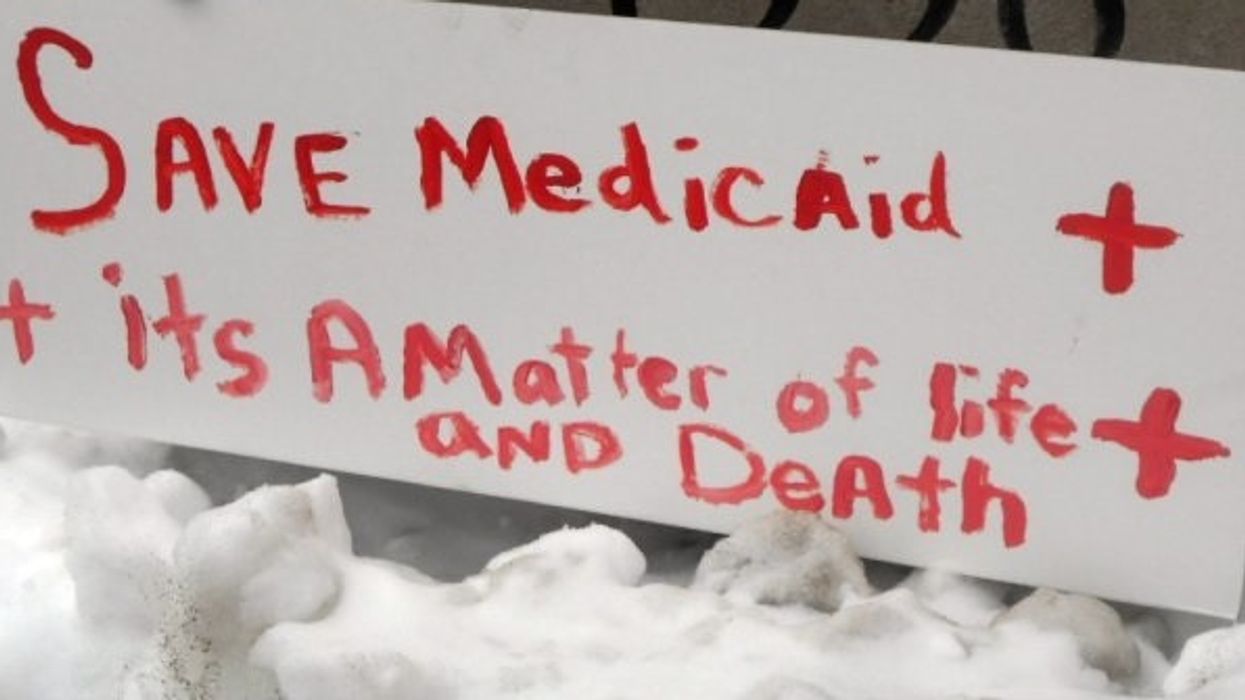 According to research from the Kaiser Family Foundation, somewhere between 5.3 million to 14.2 million low-income Americans could lose their Medicaid coverage if COVID public health emergency declarations expire on July 15.
The declaration is expected to be renewed, however, the KFF analysis points to the precarious health care faced by many Americans .
Medicaid enrollment increased by nearly 25 percent throughout the pandemic as the federal government implemented a continuous enrollment requirement. This cost $47.2 billion, but the federal government granted Medicaid about $100 billion to cover the costs related to continuous enrollment.
The wide estimate of 5.3-14.2 million Americans at risk of losing their Medicaid coverage is due to uncertainty over how individual states will respond to the looming end of the emergency declaration.
The Department of Health and Human Services has renewed the emergency declaration regularly throughout the pandemic, and HHS is required to provide a 60-day notice to states if the declaration will not be renewed. However, HHS has not yet set an extension date.
More Expensive Healthcare?
In addition to questions about how long continuous enrollment will keep Americans on Medicaid, the federal subsidies that reduced the price of marketplace health insurance could be gone at the end of 2022.
In tandem with increased Medicaid coverage, the federal government subsidized private insurance beyond what the ACA already does. If those additional subsidies end at the end of 2022, millions will likely see their monthly premiums increase.
Not only did Medicaid see an enrollment spike, but Obamacare enrollment reached its highest level ever during the pandemic at 14.5 million Americans. Enrollees received subsidized marketplace insurance as well as a longer enrollment period, and more public messaging was spent on ACA enrollment.
Some healthcare advocates have argued that the increased subsidies for marketplace insurance should remain in place when the public health emergency declaration and continuous enrollment for Medicaid are peeled back. People who lose Medicaid coverage would then have the option to enroll in the subsidized marketplace insurance.
The Build Back Better Act had a provision in place to decouple Medicaid continuous enrollment and subsidized marketplace insurance from COVID emergency measures. The legislation would extend subsidized insurance until 2025, but the bill is currently in legislative limbo after Democratic Senator Joe Manchin pulled his support in March.
What the Future Holds
Another renewal of the COVID emergency declaration would postpone worries of lost Medicaid coverage until mid-October, but many Americans will still be living in healthcare insecurity when the next deadline rolls around.
A lack of clarity about the future also puts healthcare workers, already facing long hours and staffing shortages, in a worrisome position, already facing long hours and staffing issues
Jana Eubank, executive director of the Texas Association of Community Health Centers told The Texas Tribune, "We already have a huge uninsured issue in this state, and this [the end of continuous Medicaid enrollment] just could be a perfect storm. We're busting at the seams. … The last thing we need are more uninsured people."
Americans living in red states face a particularly daunting task when acquiring healthcare. Texas has the highest number of uninsured people per capita and is one of the 12 states that has refused to expand access to Medicaid as part of the ACA. The other states are Alabama, Florida, Georgia, Kansas, Mississippi, North Carolina, South Carolina, South Dakota, Tennessee, Wisconsin, and Wyoming.
Individual states have considerable power over who can enroll in Medicaid, and their power is set to further expand in the realm of abortion rights after the leaked Supreme Court draft that would overturn Roe vs. Wade.
To expand access to healthcare in these states, some have proposed increasing the subsidies for marketplace insurance to include higher levels of income.
What remains clear in these debates is that a significant number of Americans are at risk of losing health insurance and more permanent action is needed to prevent an increase in the uninsured.