Medical Sleuths Seek Patients With Mystery Diseases, Offer New Tools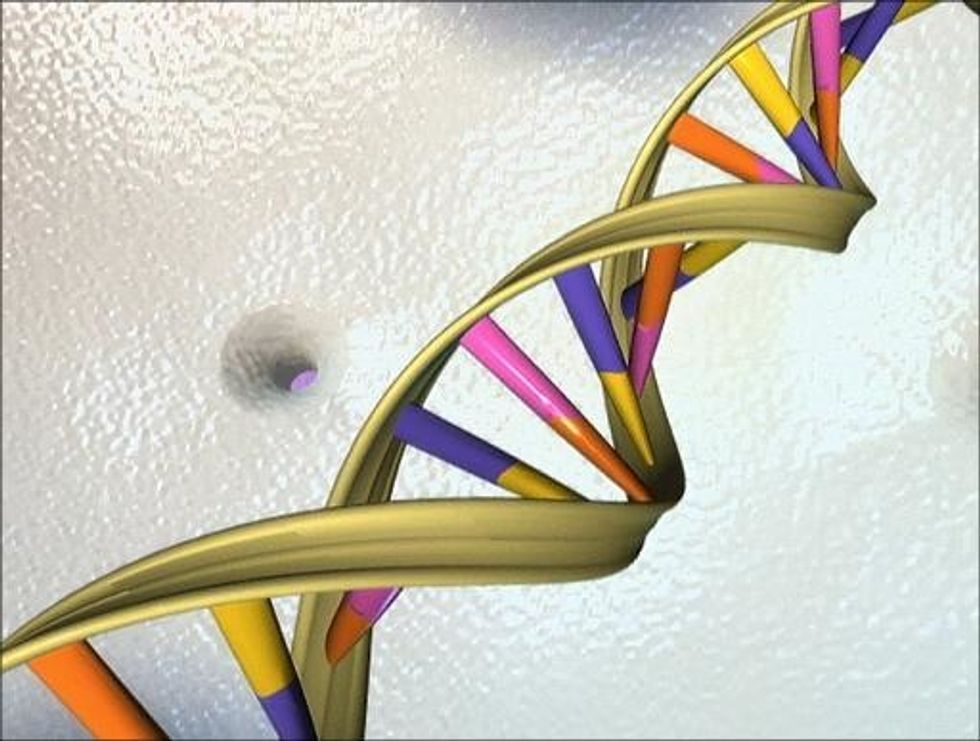 By Melissa Healy, Los Angeles Times
Everyone loves a mystery, except the afflicted patient and his or her family who shuffle from doctor to doctor in search of an explanation for a disorder whose name, origin, prognosis, and cure are all unknown. Now, the National Institutes of Health have underwritten a nationwide "whodunnit" campaign, with a $43 million initiative to fund the diagnosis and exploration of undiagnosed, unrecognized, and misunderstood diseases.
Think of it as a bid to clear a backlog of medical cold cases, using dazzling new tools now at the disposal of medical sleuths. Think of it also as an opportunity for scientists to glean new insights into the human genome and its role in causing — and perhaps curing — disease.
This week, the NIH announced the expansion of its Undiagnosed Disease Network, which by the summer of 2017 is expected to enroll at least 300 new patients with mysterious and intractable conditions per year, nationwide.
The diseases that afflict these patients are conditions that have stumped even skilled physicians. Doctors may fail to recognize the conditions because they are rarely seen, have never been described in the medical literature, or are rare forms of more common diseases. Some may be caused outright by infection or environmental exposure. But many will have their origins in a patient's genes but have been unexpressed or gone undetected earlier in the patient's family tree.
Prospective patients interested in participating in the Undiagnosed Diseases Network may learn more here.
The initiative builds on a pilot program run for six years from NIH's Bethesda, Md., clinical center. There, some 600 patients whose symptoms have stumped their doctors have been brought in for extensive diagnostic work-ups in a bid to identify and treat their diseases.
Using genomic analysis and a full toolbox of standard diagnostic tests, the multidisciplinary clinical and research team has diagnosed approximately 100 patients. In the process, the NIH team discovered two unknown diseases and identified 15 genes not previously associated with any other human disease.
Now, the experts at NIH will be joined in the hunt by physician/scientists at six institutions across the country — Baylor College of Medicine in Houston; Boston Children's Hospital, Brigham and Women's Hospital, and Massachusetts General Hospital in Boston; Duke University in Durham, N.C.; Stanford University; University of California, Los Angeles; and Vanderbilt University Medical Center in Nashville, Tenn.
The expansion of the mystery diseases network comes at a time that scientists could only dream about when the Human Genome Project was launched in 1990. Today, genomic analysis — faster, cheaper, more comprehensive, and more reliable than ever before — is finding its way into clinical practices.
The genetic analysis of solid tumors is widely used to guide the choice of targeted treatments for cancer. The microbiota of everything from human guts to combat wounds is being genetically characterized by the new techniques. Scientists are using them to uncover the fingerprints of ancient plagues and plot the course of prehistoric human migration. And a new generation of massively parallel computer technology has made it possible to sequence a human being's 3 billion base pairs of DNA in a day — at a cost of less than $5,000.
At UCLA, the new program is expected to bring $7.2 million in federal research funds over four years and tap the resources of UCLA's genetic medicine program, particularly its Clinical Genomics Center, one of only three nationwide of its kind. Using a simple blood sample from a patient and both parents, massively parallel computing techniques search the exome — the 37 million base pairs in 20,000 genes where most known genetic disorders are thought to arise — to pinpoint the genetic variation responsible for causing a patient's disease.
Such discoveries sometimes point to existing therapies or treatments that can manage a patient's condition, lessen his or her suffering, or clarify the prognosis, said UCLA's Dr. Stanley Nelson, one of the directors of the UCLA mystery-disease program now set for expansion.
The discoveries often help elucidate the basic molecular processes at work in a patient's disease — and others like it, Nelson added. That can guide pharmacology researchers in developing new treatments for such disorders.
As scientists increasingly discern the roles and functions of unexplored genes, they are sure to happen upon unexpected discoveries, Nelson added in an interview. The discovery of a genetic basis for a sick infant's failure to gain weight, for instance, might shed light on the processes that start the ball rolling in child obesity, he suggested. That, in turn, might lead to ways to address a nationwide public health scourge.
Finally, for anguished families confronted with a very sick child and a disease of unknown origin, such discoveries can set a course for future family-building free of the disease, Nelson added.
Harvard Medical School will serve as the coordinating center of the newly enlarged Undiagnosed Diseases Network. Investigators there will develop a set of common practices across the network so that member institutions select, evaluate, and diagnose patients in similar ways. Network members will collect and share data.
No patient will be turned away from participation in the Undiagnosed Diseases Network because he or she lacks health insurance coverage.
AFP Photo
Interested in health news? Sign up for our daily email newsletter!