Meet 17 Ethically Challenged Republicans Who Want Your Vote
@jeisrael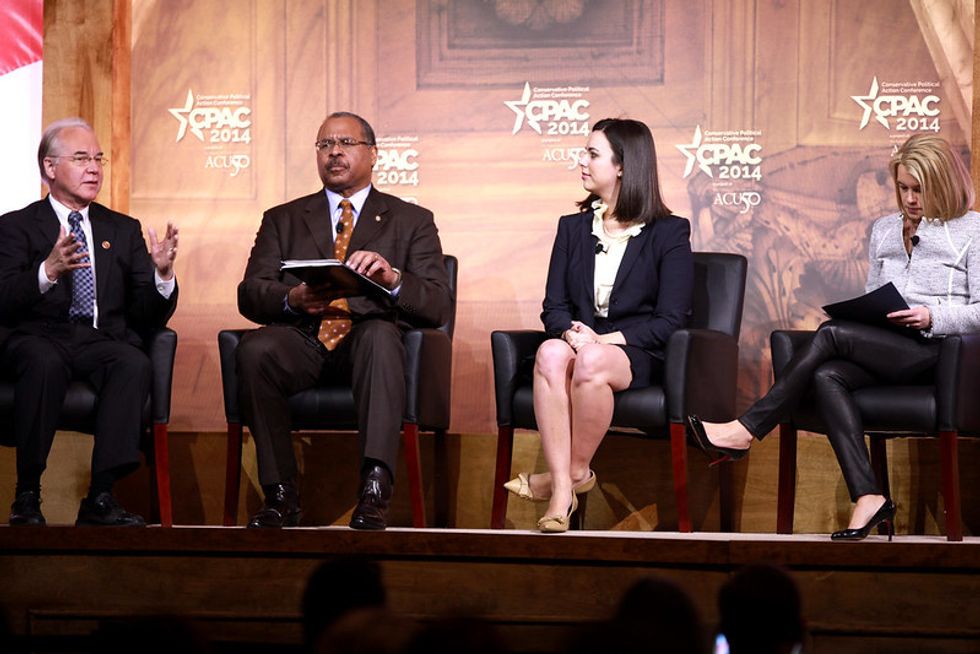 A few years ago, then-House Minority Leader Eric Cantor (R-VA) promised that if Republicans were to become the majority, they would need to have a "zero tolerance" policy for ethical violations. More recently, Donald Trump pledged that if elected to the presidency, he would "drain the swamp."
But with news this week that former Health and Human Services Secretary Tom Price is seeking to replace retiring Sen. Johnny Isakson (R-GA), and that former Rep. Darrell Issa (R-CA) will challenge Rep. Duncan Hunter (R-CA) in a 2020 primary, it appears that scandal is no longer an automatic disqualification for GOP candidates.
Here are just 17 of the Republicans currently hoping to return to Congress — or win a seat for the first time — who have checkered pasts:
Nick Vachon contributed research for this story.
Published with permission of The American Independent.