Advertising
Start your day with National Memo Newsletter
Know first.
The opinions that matter. Delivered to your inbox every morning
House Republicans are moving toward a vote on a formal impeachment inquiry as they continue to allege, without evidence, serious corruption on the part of President Joe Biden. The evidence has not gotten stronger since mid-November, when House Speaker Mike Johnson reportedly told so-called Republican moderates that there was "insufficient evidence" to move forward. The politics, however, have changed. Johnson's move to keep the government from shutting down angered some extremist Republicans, and the expulsion of George Santos just after Johnson declared his opposition to expulsion did not make Johnson look any stronger. Giving the extremists a vote on an impeachment inquiry is an easy way for Johnson to try to shore up support.
The White House is vigorously pointing out the political calculations behind a vote on an impeachment inquiry. "Under fire for expelling George Santos, Speaker Johnson is throwing red meat to Marjorie Taylor Greene and the far right flank of the House GOP by pushing a full House vote on this illegitimate impeachment stunt," White House spokesperson Ian Sams told The Messenger.
"He admitted there is no evidence to justify it three weeks ago, but he's doing it anyway — further proof that this whole exercise is an extreme political stunt, rather than a legitimate pursuit of the truth," Sams told The Messenger, excoriating Johnson and his flock for a "baseless smear campaign" that he said is "solely intended to satisfy their most extreme members."
Johnson has been consistent in publicly claiming that Republicans have a strong case against Biden, even as he admitted to members of his conference that there was "insufficient evidence." Now, House Republicans are preparing to escalate their baseless inquiry and thereby escalate their harassment of Biden—leading into an election year.
The politics of an impeachment inquiry vote are clear, as former Speaker Newt Gingrich acknowledged, saying on Fox & Friends, "If you're a Republican, do you really want to guarantee a primary opponent by voting against it?" Gingrich went on to offer up the regular Republican talking points, claiming that Biden is corrupt, but that sentence right there is going to be the basis for at least a few Republican votes on an impeachment inquiry—and with the razor-thin margin Republicans have in the House, that could be the decisive factor.
Republicans are set to move toward impeachment. But their evidence remains even thinner than their House majority, and many of them know it. Partisanship reigns above everything for them.
Reprinted with permission from Daily Kos.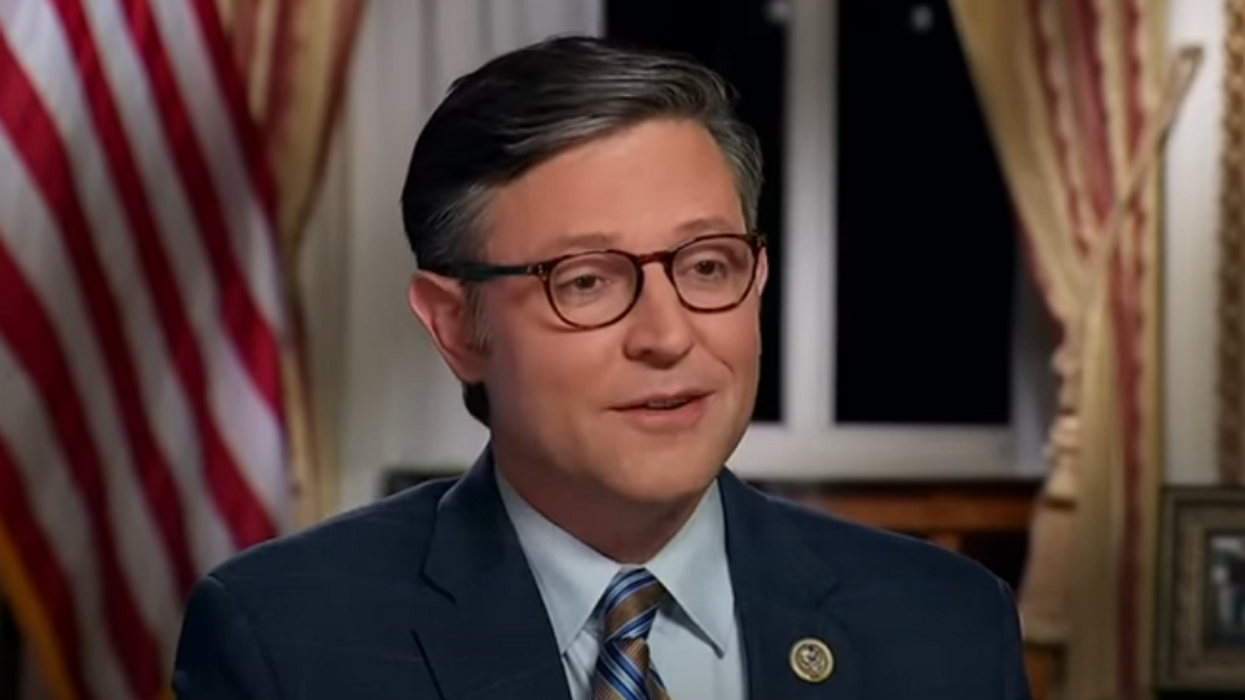 House Speaker Mike Johnson (R-LA) is set to receive an award and speak at the National Association of Christian Lawmakers annual meeting and awards gala alongside a range of right-wing media figures who have pushed extreme anti-LGBTQ, anti-abortion, and Christian nationalist rhetoric.
On December 5, NACL — an organization that promotes model legislation at the state level to undermine LGBTQ rights, abortion rights, and public education and boasts a board of advisors filled with right-wing extremists — will hold its annual meeting and awards gala. The conference is expected to feature the group's founder Jason Rapert, who identifies as a "proud" Christian nationalist, and right-wing commentators and activists, including some who have advocated for conversion therapy, blamed gay people for biblical floods, and warned that Democrat-controlled states are "demon possessed."
Reprinted with permission from Media Matters.