Mel Gibson Torched On Twitter For Saluting Trump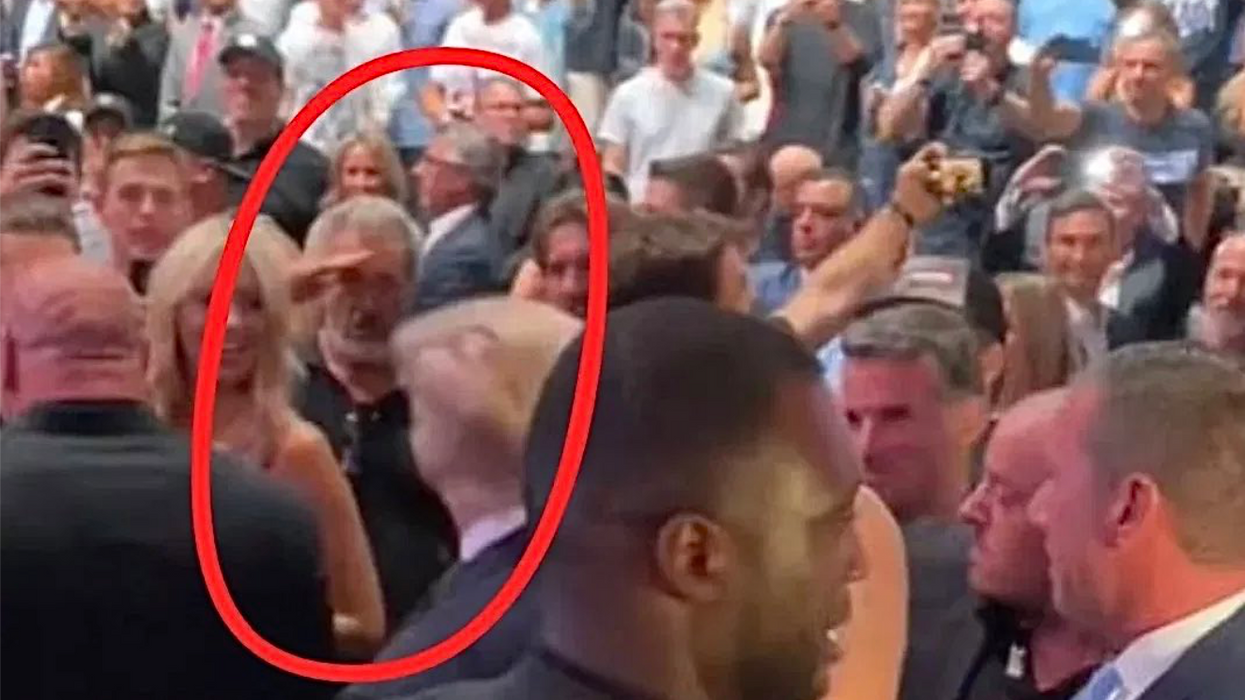 Screenshot from Twitter
Reprinted with permission from Alternet
Famed actor Mel Gibson found himself at the center of controversy after he appeared to salute former President Donald Trump when he spotted him at the Ultimate Fighting Championship bout last weekend.
On Saturday, July 10, Gibson attended Conor McGregor's fight with Dustin Poirier at the T-Mobile Arena in Las Vegas, Nevada. When Trump entered the arena, Gibson made a military-style gesture toward the former president, reports HuffPost. Almost immediately after it was caught on camera, the footage was uploaded to TikTok and it quickly began circulating on social media platforms.
To Twitter users, Gibson's actions appeared clear. Then, Snopes.com confirmed the Oscar awarding-winning actor's identity citing a clip of him that was uploaded to Twitter by UFC Australia.

It didn't take long for Twitter users to sound off. One user wrote, "Of course Mel Gibson would stand and salute Donald Trump as he entered a UFC competition in Las Vegas. That's what one racist, misogynistic, homophobic, fascist does to another. Scum of the earth salutes scum of the earth."