Melania: Don't Report Rape Without 'Really Hard Evidence'
@KailiJoy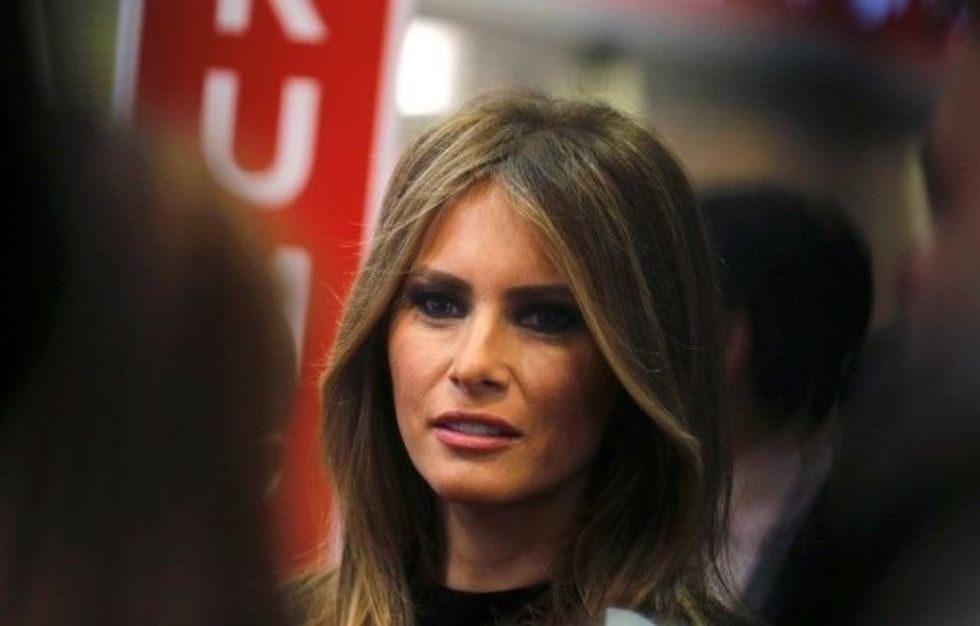 Reprinted with permission from Shareblue.
Even though Trump has admitted on tape to sexually assaulting women — he just "grabs them by the pussy" and thinks he can get away with it because he's "a star" — he doesn't hesitate to attack, smear, and ridicule victims of sexual assault.
It's men who are the real victims, Trump claimed after his Supreme Court nominee Brett Kavanaugh was credibly accused of attempted rape.
"It is a very scary time for young men in America, where you can be guilty of something you may not be guilty of," Trump said.
And his wife, Melania, seems to agree with him.
While Melania Trump claims to support the women who have come forward in the #MeToo movement, she — like her husband and the rest of the Republican Party — thinks women should stay silent unless they have "hard evidence" to prove they have been assaulted.
"You need to have really hard evidence that, you know, if you accuse [someone] of something, show the evidence," she said in an interview with ABC News.
Then she laughably insisted that she does "stand with women" — as long as women "show the evidence," whatever that means.
"You cannot just say to somebody, 'I was, you know, sexually assaulted' or 'He did that to me,' cause sometimes the media goes too far," she said. "And the way they portray some stories, it's not correct."
In other words, unless you have "really hard evidence" to prove you were assaulted, keep your mouth shut.
Melania Trump's absurd requirement that survivors provide "really hard evidence" before coming forward with allegations is unrealistic, offensive, and an obvious attack on the multiple women who have come forward with their stories of assault.
That includes Dr. Christine Blasey Ford, who testified in heartbreaking detail that Kavanaugh held her down, covered her mouth, and tried to rape her when they were both in high school.
While Ford provided a list of witnesses and other corroborating evidence, Republicans — including Melania's husband — falsely claimed she had no evidence and accused her of lying.
Melania didn't outright mock Ford the way her husband did, but she praised Kavanaugh after the Senate confirmed him.
Apparently, Ford's evidence was not enough for Melania Trump, who never says in the interview what she would consider sufficient evidence for an assault victim to have the right to tell her story.
One wonders whether she would consider a taped admission by the predator to be enough. After all, more than a dozen women have accused Melania's husband of assaulting them. And he has admitted to engaging in exactly that kind of behavior.
Does Melania Trump think those women should be allowed to say they were assaulted? Or is a taped confession from their attacker not "hard" enough?
The Trump family has made it perfectly clear that they have no respect whatsoever for assault victims. Donald Trump Jr. mocked Ford on social media before we even knew her name.
Ivanka Trump, a self-described champion of women, was conspicuously silent about the very serious and credible allegations against Kavanaugh. She never came to Ford's defense — or even condemned assault generally.
And of course, we all know how the grabber in chief himself feels.
Now his wife, who so rarely speaks to the media, has used this opportunity to let the world know that she, too, has nothing but contempt for survivors.
Published with permission of The American Independent.