Mental Health Experts Demand End To 'Goldwater Rule'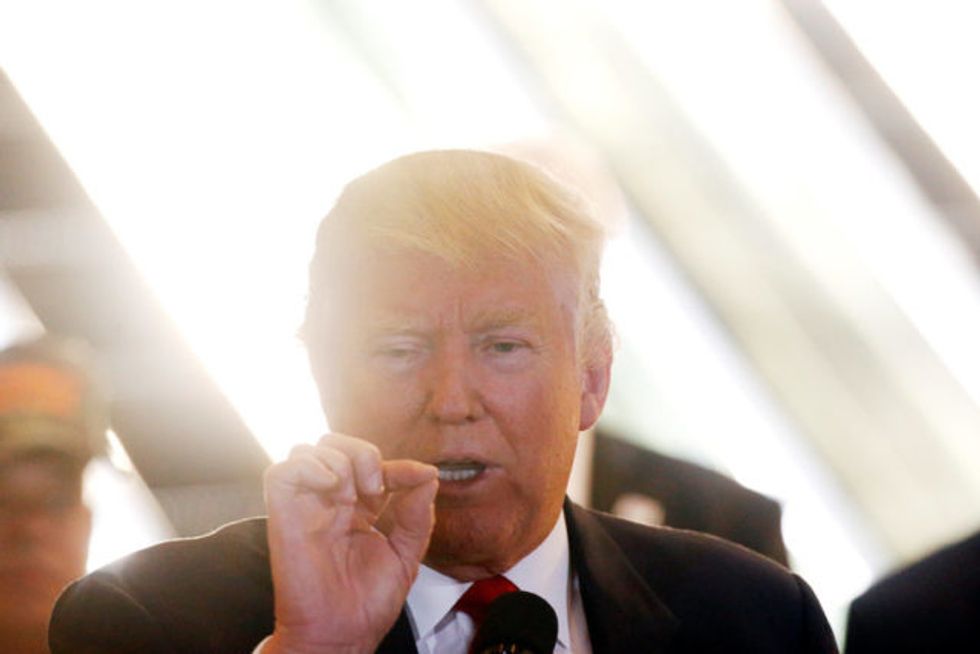 Reprinted with permission from AlterNet.
The American Psychiatric Association is facing calls from top mental health professionals to revise the infamous Goldwater rule that effectively bars discussion of political candidates' mental health.
The twenty-two signatories to the official letter include Robert Jay Lifton, a leading global expert on the psychological effects of war and political violence and Philip Zimbardo of the Stanford prison experiment.
Signers say withholding their professional views in political settings is a breach of ethics and believe President Donald Trump showed clear signs of dangerous psychological patterns.
"If you understand character and the typical psychological needs of someone reacting to threats to his self-esteem, you know that that behavior and speech doesn't change readily," Dr. Leonard Glass of Harvard Medical School said.
The letter to the APA says the Goldwater rule is "antiquated, illogical, without scientific foundation, and intrinsically undermining of mental health professionals' efforts to protect the public's well-being."
Signers believe that a prohibition on discussing individuals they've treated and non-public figures should remain, but that the Goldwater rule must be revised to recognize the ethical duty to warn about dangerous public figures.
Chris Sosa is the Senior Editor at AlterNet. His work also appears in Mic, Salon, Care2, Huffington Post and other publications. Follow him on Twitter @ChrisSosa.