Mexican Opposition Holds Energy Revamp Hostage To Political Changes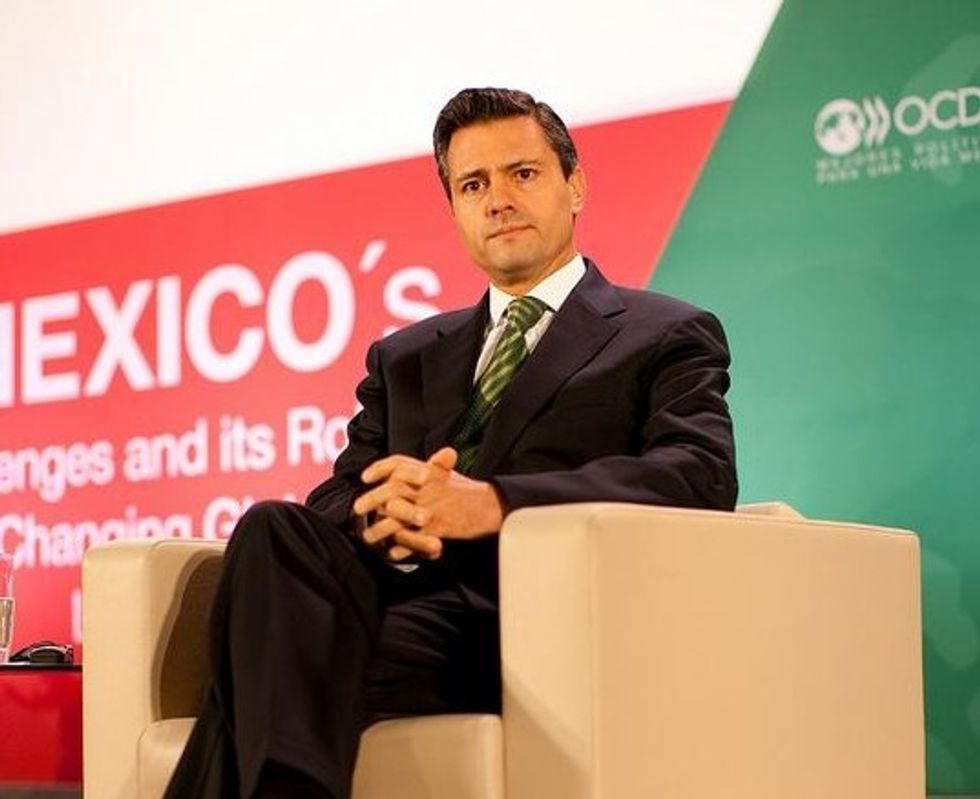 By Tim Johnson, McClatchy Foreign Staff
MEXICO CITY — Amid charges of political arm-twisting, an opposition party has held passage of legislation vital to an overhaul of Mexico's energy sector hostage to its demands for a political revamping.
The tactic by the opposition center-right National Action Party threatens to delay for weeks — or even months — enactment of a plan to open the energy sector to foreign investment, crucial to economic revitalization.
"This isn't blackmail," Sen. Jorge Luis Preciado, the head of the party's faction in the Senate, told foreign correspondents. "This was agreed upon from the beginning: first this, then that."
His party's refusal to debate framework legislation has sent prospects for the energy overhaul into an 11th-hour free-for-all. The legislative session concludes at the end of June and doesn't reconvene until September.
Without the support of the opposition party, which is known by its Spanish initials as the PAN, President Enrique Pena Nieto's ruling Institutional Revolutionary Party, or PRI, can't garner sufficient votes to usher the framework legislation through the Senate, where the PRI and an allied party hold only 62 of 128 seats.
The energy overhaul is the cornerstone of a drive by Pena Nieto to remake Mexico, altering nationalist policies that the PRI set up during nearly three-quarters of a century of rule before it lost power in 2000 and stayed on the sidelines for 12 years.
Preciado said the dispute dated to December 2012, when Pena Nieto came to office. It was then that his party and two major opposition parties announced an unprecedented accord to carry out a series of revisions called the Pact for Mexico.
"In 18 months, we achieved 18 major reforms that hadn't been achieved in the previous 90 years," Preciado said.
But Preciado said the PAN was dismayed at 2012 state elections in which the PRI governors of a handful of states, controlling state electoral apparatuses, disallowed PAN complaints about the use of public money for campaigns and other matters.
"The way the governors operated was absolutely brutal," Preciado said. "Our objective was to dismantle the feudal control of the governors."
As a result, he said, his party obtained a signed addendum to the Pact for Mexico that committed the ruling party to ushering through a political reform package before matters such as the energy overhaul would come up for a vote.
Photo: OECD Organisation for Economic Co-operation and Development via Flickr
Interested in world news? Sign up for our daily newsletter!