Miami GOP Congressman Deceived Banks On Mortages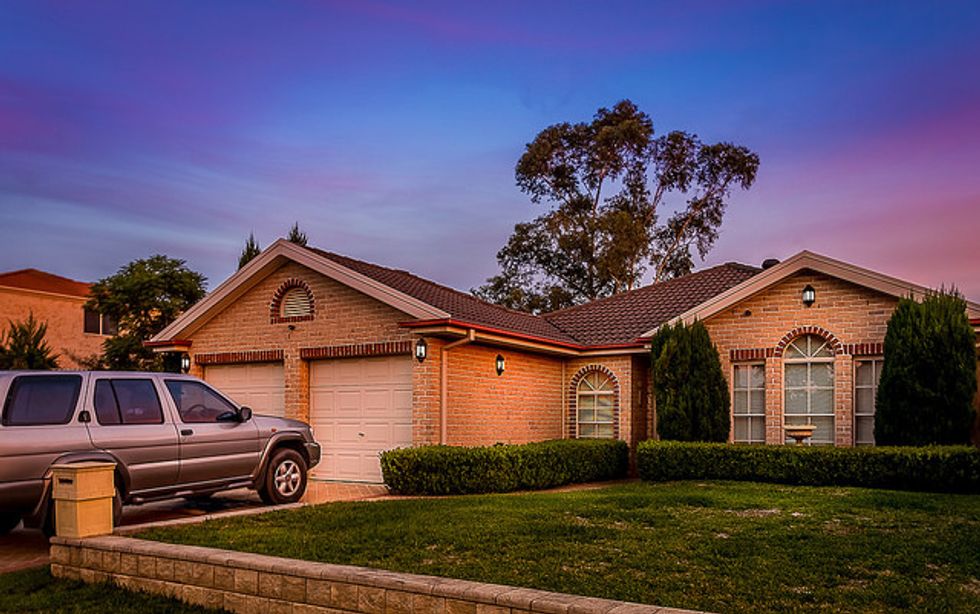 Reprinted with permission from DCReport.
An eight-term Florida congressman, Mario Diaz-Balart, claimed both his Miami and District of Columbia homes as primary residences on mortgages inside the same calendar year, which strongly appears to be in violation of federal criminal law.
The 2012 loan on the Republican lawmaker's condo near the Capitol raises questions about his eligibility to serve in the House of Representatives since members of Congress must reside in the states they represent.
Mortgage fraud happens when a borrower provides knowingly incorrect or false information or documents in order to qualify for a loan he or she could otherwise not qualify to borrow.
Borrowers get the best terms and lowest interest rates on their primary residences. They pay more interest for rental units and it's tougher to get mortgages against second homes. In addition, the amount that can be borrowed, the loan-to-value ratio, is highest for owner-occupied primary residences.
I uncovered the mortgage and related documents about Diaz-Balart in public files. Because I work in mortgage lending I immediately grasped the significance of the false statements made to obtain these mortgages.
Neither the congressman nor his representatives would comment on this matter. The congressman's office advised that I should put all questions in writing to spokeswoman Katrina Bishop, so I did, along with a request for direct comment from the congressman's spouse. I sent an identical email to his re-election campaign after my telephone call went straight to a voicemail account that was already full and not accepting new messages.
Diaz-Balart, the son of Cuban refugees who fled Castro, is an assistant whip for the Republican House majority, but generally is a backbencher. He may be best known for covering up Trump's description of African nations as "shithole countries." Diaz-Balart was in the room when Trump made the comment but refused to confirm the remark was made, as others did.
His district extends from part of Miami to suburban Hialeah and then across the Alligator Alley highway I-75 through the Everglades into wealthy Naples on the Gulf Coast.
He is running in the Nov. 6 election for a ninth term against Mary Barzee Flores, a former state judge whose appointment to the federal bench in 2016 was blocked by Republican Sen. Marco Rubio of Florida because she had donated to the ACLU and the women's political organization Emily's List.
Diaz-Balart assumed office in January 2003 after a 14-year career in the Florida state Legislature. Two years later he bought a condo near the House office building complex, with his ailing father, who declared it a "second home."
In June 2012 Diaz-Balart took out a new "primary residence" mortgage on a condo on D Street SE against a five-unit condominium in the Capitol Hill neighborhood. The mortgage Deed of Trust, on public file in District of Columbia public records, shows he pledged to occupy the D Street apartment as his family's primary residence for a minimum term of 12 months after the date of closing.
Fulfilling that requirement would make him ineligible to sit for his subsequent term in Congress in the fall 2012 elections because members of Congress must have their primary residence in the state they represent and be sworn in the following January.
Then in February 2013, nine months after declaring the District of Columbia to be his primary residence, the congressman and his wife Tia refinanced their Miami home. They have been registered to vote using that Miami address since 2005.
Why does it matter where the Congressman resides?
For starters, some condo loans are only offered to primary residents under the theory that they represent a lower risk to lenders.
Also, under Florida law homeowners can only apply the benefits of the homestead tax exemption to one house. That house must be the primary residence to the exclusion of all others.
It's a major tax break that exempts some of the home's value from property taxes and locks in a maximum 3% annual tax increase instead of being taxed based on a higher, real market value.
Diaz-Balart and his wife claimed the homestead tax exemption for primary residences against their southwest Miami home from 2006 until present. They collected a maximum benefit for the tax break on that home worth $1,800 this year because its taxable value is reduced to only $180,000.
Zillow estimates that the home is worth $390,000.
There is more to the story, told in public records I examined and interviews I conducted.
Diaz-Balart used an unusual technique in arranging the mortgage in the District of Columbia. His wife is obligated on that mortgage, but she did not sign any of the documents, public records show. Instead, her husband signed the Deed of Trust to the bank using a power of attorney she had granted him.
The use of a power of attorney required the management of his lender, Credit Union Mortgage Association (CUMA) in Virginia, which made the loan, to sign off on this special exception. The rules for exceptions would've required Diaz-Balart provide a written reason his wife could not attend the closing in person, which CUMA sources confirmed to me by phone.
It is a federal crime to materially misrepresent facts or otherwise falsify a mortgage application.
Falsely claiming a condo or house as a primary residence can be a felony.
"Occupancy fraud" is aggressively enforced by lenders and banking regulators because the risk of the loan not being paid back is much higher on properties that are not owner-occupied. This was a major factor in the 2008 mortgage crisis that sank the economy.
Diaz-Balart's multiple primary residence representations are similar on their face to a recent case that set off a media scrum over a former Democratic technical staffer to Congresswoman Debbie Wasserman-Shultz in Florida's District 23. In June, Trump tweeted false conspiracy theories about her situation.
In July, Imran Awan was facing 30 years on federal bank fraud charges after the FBI caught him falsifying his primary residence declaration to the Congressional Credit Union to obtain a "HELOC" a Home Equity Line of Credit, a type of second mortgage on a rental property. He cut a deal with prosecutors admitting only to making false statements on a credit application in exchange for his wife's dismissal from the case.
"The Government has uncovered no evidence that your client violated federal law," says the plea deal according to CNN, "with respect to the House computer system."
National lending giant Fannie Mae issues a uniform residential loan application which every borrower signs. It requires borrowers to disclose all materially important facts truthfully and fully before closing a loan, including whether the property is a primary or secondary residence. False statements make borrowers liable for criminal prosecution under the federal False Statements Act.
Among those who have been charged under this statute is Paul Manafort, the former Trump presidential campaign manager. Manafort was recently convicted at his Virginia jury trial for occupancy fraud. He falsely claimed a property as his primary residence to get a larger loan amount and better rate. The $3.4 million loan was made by Citizens Bank.
In Manafort's case, he falsely certified that a condominium in Manhattan's trendy SoHo neighborhood would be the family's secondary residence. This allowed Manafort to, in his own words, "obtain maximum benefit" in his loan, when it was, in fact, a rental property that qualified for less generous loan terms.
In addition to mortgage fraud, that act has been used to prosecute such well-known figures as Jack Abramoff, the GOP lobbyist; former Illinois Governor Rod Blagojevich; and former Trump National Security Adviser General Michael Flynn.

Grant Stern is a columnist, radio broadcaster and professional mortgage broker in Miami.