New Michigan GOP Chair Urges Her Party To Focus On 'Demonic Forces'
@LauraClawson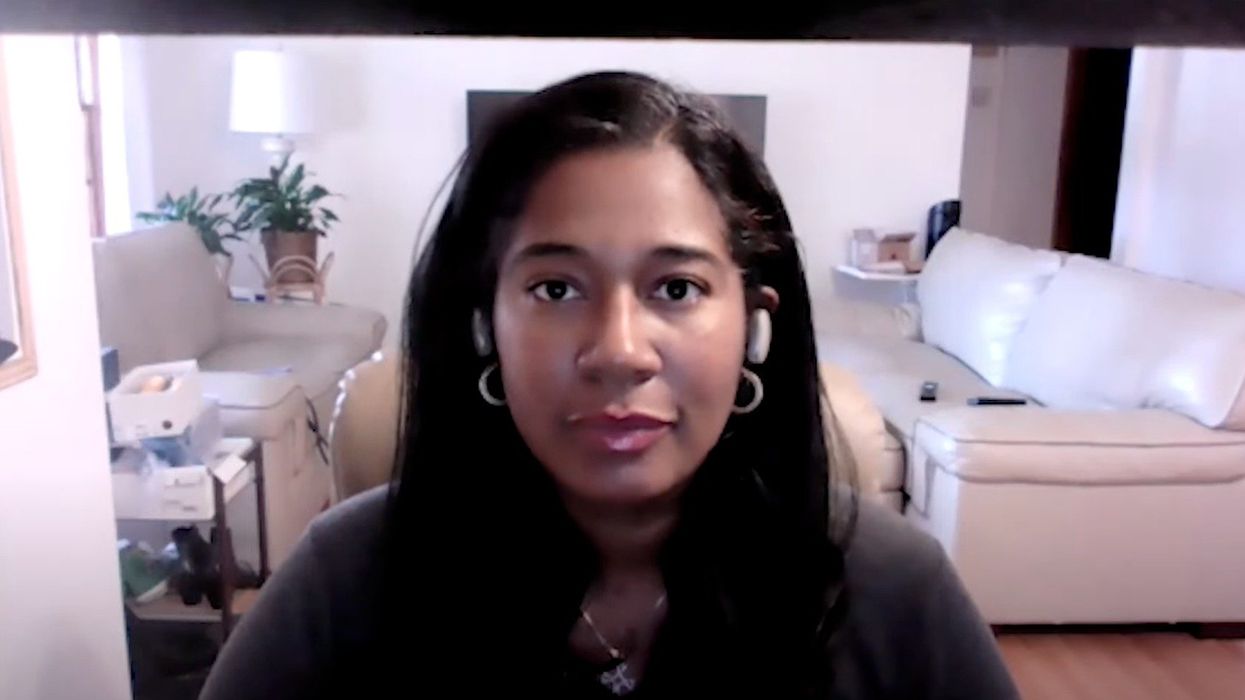 In today's Republican Party it is no longer enough to deny that Donald Trump lost in 2020. The true Republican diehards demand that their leaders deny that Republicans ever lose any election.
That played out at the Michigan GOP convention over the weekend, with Trump's pick for state party chair being defeated by a candidate who is even more extreme an election denier. It took three rounds of voting—counted by hand because Republicans have also made it an article of faith not to accept voting technology, even at their own convention—but Kristina Karamo prevailed over second-place finisher and Trump endorsee Matt DePerno.
Karamo ran for secretary of state in 2022, losing by 14 points. DePerno ran for attorney general, losing by 8.6 points. But DePerno conceded that he had lost, while Karamo refused to concede. At the state party convention, she made that part of her campaign message, saying, "Conceding to a fraudulent person is agreeing with the fraud, which I will not do."
When it comes to 2020, DePerno has been an election denier in good standing, having made his name as a Republican and earned Trump's endorsement on the basis of his quest to prove fraud in that election. He's even faced a criminal investigation for tampering with voting machines in 2021. That is the kind of stuff that gets you Donald Trump's endorsement to lead a state Republican Party. But apparently it is not enough for Michigan Republicans. "Matt ran out on us; he didn't fight for us," one delegate told The Washington Post.
Election denial isn't Karamo's only angle, though. At the convention, she said, "My goal number one as a Christian is to bring people to Christ, and secondarily to save our country." A few nights earlier, in a speech to a far-right "patriot" group, she went into a little more detail.
"When we start talking about the spiritual reality of the demonic forces, it's like, 'Oh, my God, this is crazy, we can't go there,'" Karamo said. "No. It's like, did you read the Bible? Didn't Jesus perform exorcisms? … Scriptures are clear. And so if we're not operating as though the spirit realities of the world exist, we're going to fail every time."
The convention that elected Karamo to lead the state party was attended by 2,000 delegates—but not one of the outgoing party co-chairs or any member of the state congressional delegation. But Karamo claimed the party would move forward unified. "We cannot wait to get work done as one Michigan Republican Party," she said. "And we are going to beat the Democrats."
Reprinted with permission from Daily Kos.