Midterm Roundup: Burke's Brutal Closing Argument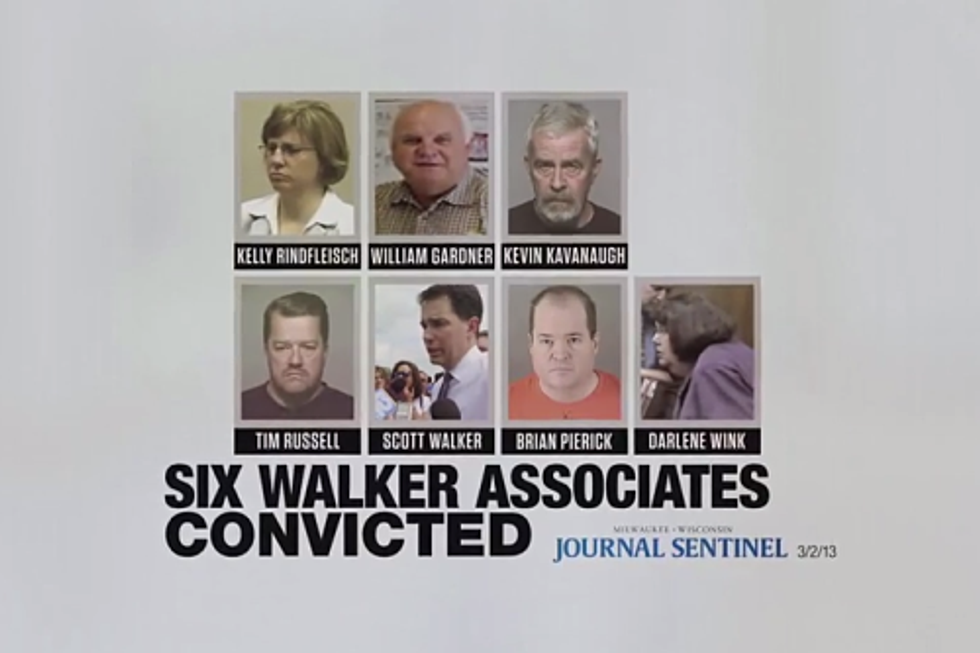 Here are some interesting stories on the midterm campaigns that you may have missed on Friday, October 31:
• Democrat Mary Burke released one of the toughest attack ads of 2014 on Friday, accusing Republican governor Scott Walker of engaging in "sleaze politics" and highlighting his ties to a campaign worker who has posted swastikas on his Facebook page, and to six associates who were convicted in relation to the "John Doe" investigation. Meanwhile, a new PPP poll of the Wisconsin race finds Walker and Burke statistically tied; Walker leads by just 2 percent in the Real Clear Politics poll average.
• Could Republican Ed Gillespie stun the nation in Virginia's Senate race? According to William Kristol, the answer is yes. Writing in the Weekly Standard, Kristol cites a Christopher Newport University poll showing Gillespie down 7 percent and a poll from Republican firm Vox Populi showing him down 4 percent to conclude that "Gillespie really has a chance to keep on gaining and pull off one heck of an upset on November 4." Then again, incumbent Democrat Mark Warner still leads by double digits in the poll average, and Kristol's record with predictions isn't exactly spotless.
• Two new polls confirm that Iowa's Senate race is a tossup headed into Election Day. CNN/ORC shows Republican Joni Ernst leading Democratic Rep. Bruce Braley, 49 to 47 percent. According to the latest Reuters/Ipsos poll, the candidates are deadlocked at 45 percent. Ernst leads by 1.3 percent in the poll average.
• The bad news keeps coming for Massachusetts-turned-New Hampshire Republican Scott Brown. One day after Brown's cringeworthy debate performance, a new Rasmussen Reports survey found Democratic senator Jeanne Shaheen leading Brown by 7 percent. That comes on the heels of a WMUR poll showing Shaheen up 8 percent. Brown is still only down 3.4 percent in the poll average, but Shaheen is heading into Election Day as the favorite.
• And although the Democratic path to keeping their majority may be narrow, the party still has some hope. On Friday, The Upshot's Nate Cohn dug into the early voting numbers and found that Democratic efforts to get young people and minorities to the polls appear to be paying off.
Want more political news and analysis? Sign up for our daily email newsletter!