Midterm Roundup: Deadlocked In Georgia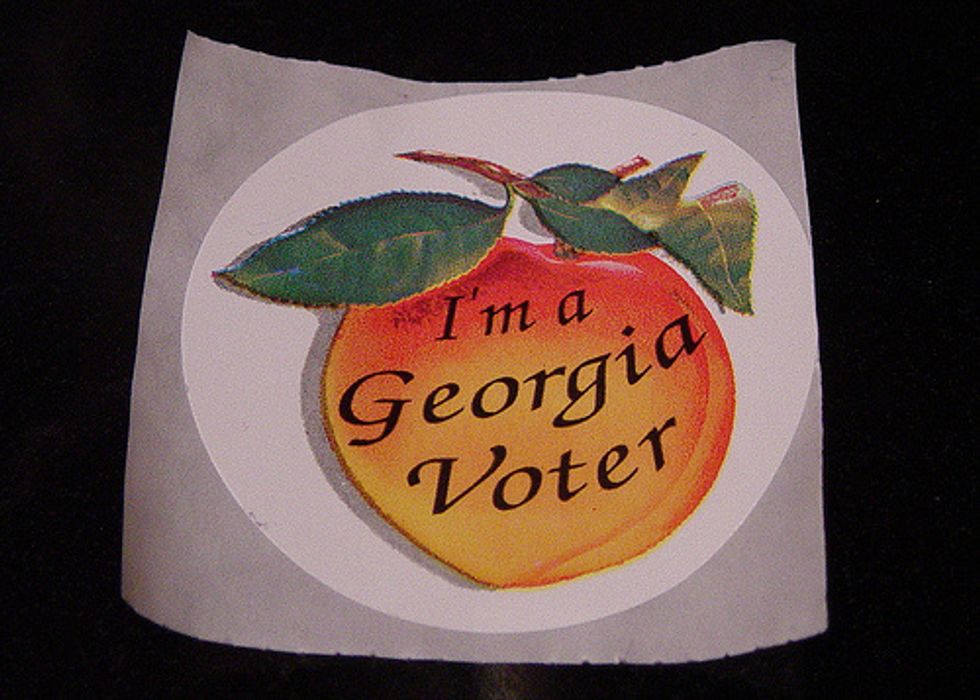 Here are some interesting stories on the midterm campaigns that you may have missed on Monday, October 13:
• As early voting begins in Georgia, a new poll has the Peach State's top races dead even. The Landmark Communications poll finds Democrat Michelle Nunn and Republican David Perdue tied at 46 percent in the state's contentious Senate election. In the gubernatorial race, Democrat James Carter and Republican incumbent Nathan Deal are tied at 45 percent. Perdue leads by 2.7 percent and Deal leads by 3.2 percent in the Real Clear Politics poll averages, but it appears increasingly likely that both races could be headed for a January runoff.
• Another poll has found South Dakota's Senate race getting tighter. The new survey, from GOP firm Harper Polling, shows Republican Mike Rounds hanging on to the lead with 37 percent of the vote, followed by Democrat Rick Weiland at 33 percent, and Independent Larry Pressler at 23 percent. Rounds' lead has dipped into single digits in the poll average, and given the unpredictable nature of three-way races, it's still anybody's game.
• Polls of North Carolina's Senate race have consistently shown Democratic incumbent Kay Hagan with a narrow lead, but the National Republican Senatorial Committee clearly believes that Republican challenger Thom Tillis still has a chance. On Monday, the group announced that it is buying an additional $6 million in airtime on his behalf.
• Republican Joni Ernst is clinging to a narrow lead in Iowa's Senate race, according to a Rasmussen poll released Monday. It finds her ahead of Democrat Bruce Braley, 48 to 46 percent, with 5 percent still undecided. Ernst leads by just 1.2 percent in the poll average.
• And Senator Pat Roberts (R-KS) may not be finished yet in Kansas' wild Senate race. He trails Independent Greg Orman by just 3 percent in the latest Public Policy Polling survey, down from 10 points in the group's previous poll. Orman now leads by less than 1 percent in the poll average.
Photo: Heather Kennedy via Flickr
Want more political news and analysis? Sign up for our daily email newsletter!