Midterm Roundup: Democrats Find New Voters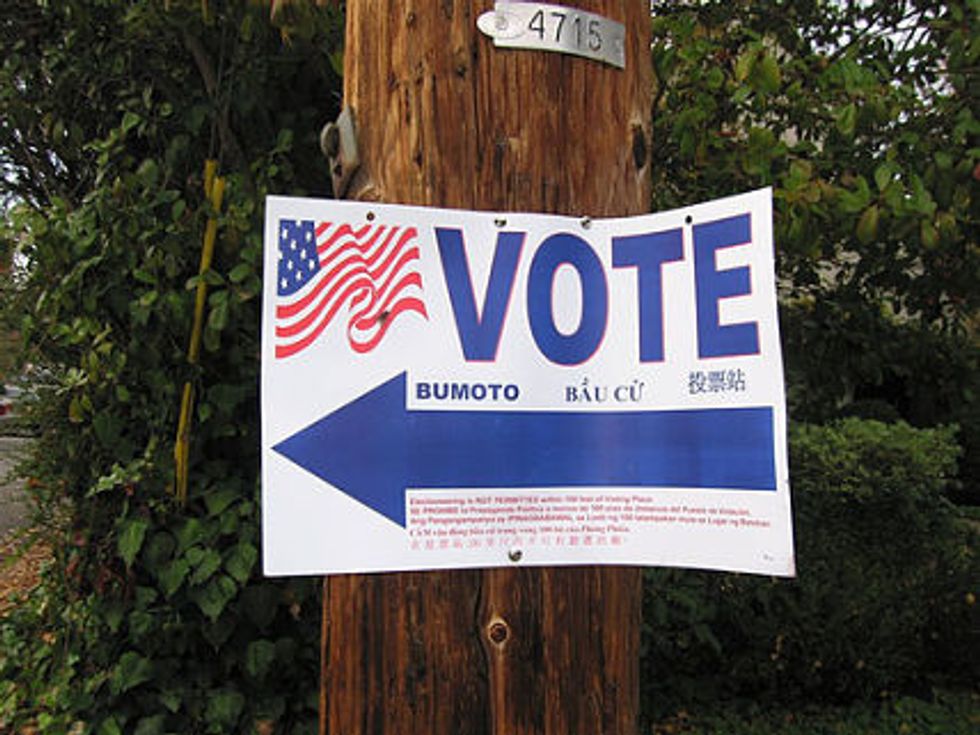 Here are some interesting stories on the midterm campaigns that you may have missed on Thursday, September 25:
• Democrats have long touted the strength of their field operation, and now they are starting to see results. According to a Washington Post report, the Democratic Congressional Campaign Committee has helped register 60,000 new voters in 48 districts — a first for the committee, and a potentially crucial counterweight to the expected voter dropoff that usually plagues Democrats in midterm elections.
• Senator Pat Roberts (R-KS) continues to struggle in his re-election campaign against Independent challenger Greg Orman. The latest stumble: Newly revealed documents in which Roberts lists his primary residence in Fairfax County, Virginia — not in Kansas.
• Senator Mark Warner (D-VA) continues to lead comfortably in his re-election race. The latest Quinnipiac poll shows him up 9 percent over Republican nominee Ed Gillespie; although that's the closest Gillespie has polled in weeks, he still trails Warner by 15.8 percent in the Real Clear Politics poll average.
• A new Public Policy Polling survey finds Republican Rep. Cory Gardner narrowly leading Democratic senator Mark Udall in Colorado's Senate race, 47 to 45 percent. That's within the poll's margin of error, but it's the latest in a series of surveys to show Gardner gaining. Udall leads by less than 1 percent in the poll average.
• And Democrat Kelly Kultala is making waves in her longshot bid to unseat Rep. Kevin Yoder (R-KS), with an attack ad criticizing him for "skinny-dipping on the job." Yoder was one of several House Republicans to disrobe and jump into the Sea of Galilee during a 2012 trip to Israel.
Photo: hjl via Flickr
Want more political news and analysis? Sign up for our daily email newsletter!