Midterm Roundup: So Much For South Dakota?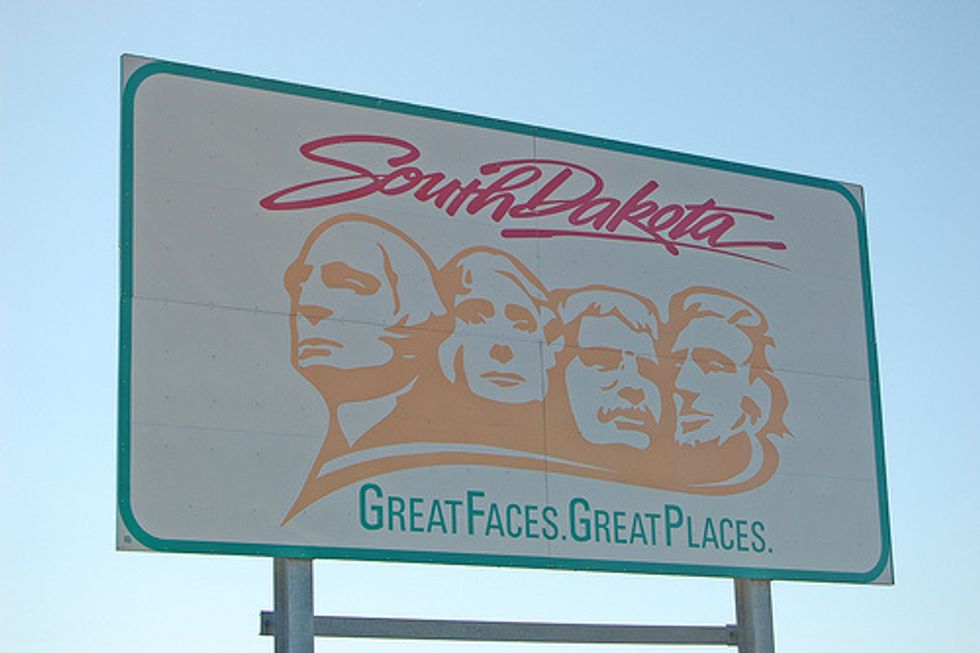 Here are some interesting stories on the midterm campaigns that you may have missed on Monday, October 27:
• Democratic hopes of pulling an upset in South Dakota's Senate race appear to be on life support. Three recent polls — from CBS News/New York Times/YouGov, NBC News/Marist, and Argus Leader/KELO — find Republican Mike Rounds regaining his footing over Democrat Rick Weiland and Indepdendent Larry Pressler. Rounds now leads by 12 percent in the Real Clear Politics poll average. Meanwhile, on Monday Weiland accused the Democratic Senatorial Campaign Committee of sabotaging his campaign, which doesn't exactly inspire confidence in his chances of a comeback.
• Senator Mary Landrieu (D-LA) could be in big trouble if she can't win over 50 percent on Election Day. A new USA Today/Suffolk University poll finds Landrieu leading Republicans Rep. Bill Cassidy and Rob Maness in an open contest, 36 to 35 to 11 percent. But if Landrieu and Cassidy advance to a December 6 runoff, as expected, then Cassidy would claim a 48 to 41 percent advantage. He leads by 5.8 percent in the poll average.
• Although the political media viciously attacked Kentucky Democrat Alison Lundergan Grimes for refusing to tell The Courier-Journal's editorial board whether she voted for President Obama in 2012, it did not stop the paper from endorsing her challenge to Senate Minority Leader Mitch McConnell. Grimes trails McConnell by 4.4 percent in the poll average, but Grimes is sending in two of the party's most effective surrogates — former Secretary of State Hillary Clinton and Senator Elizabeth Warren (D-MA) — to campaign for her in the final week of the campaign.
• Desperate to close the gap in Iowa's Senate race, the DSCC has begun running a tough new ad accusing Republican Joni Ernst of planning to privatize Social Security. Ernst leads by 2.2 percent in the poll average.
• And in one of the stranger stories from a notably odd election cycle, on Monday the New Hampshire Republican Party published an op-ed by former state House Speaker Marshall Cobleigh (R), hammering Senator Jeanne Shaheen's (D) energy policies. The twist? Cobleigh has been dead for five years, and many of the issues that he cites — such as "skyrocketing gas prices" — are not quite as pressing as they were when the piece was written in 2008. Shaheen leads Republican Scott Brown by 5 points in the latest poll of the race, and she has a 2.2 percent advantage in the poll average.
Photo: James Bilbrey via Flickr
Want more political news and analysis? Sign up for our daily email newsletter!