Midterm Roundup: Scott Walker Might Be In Trouble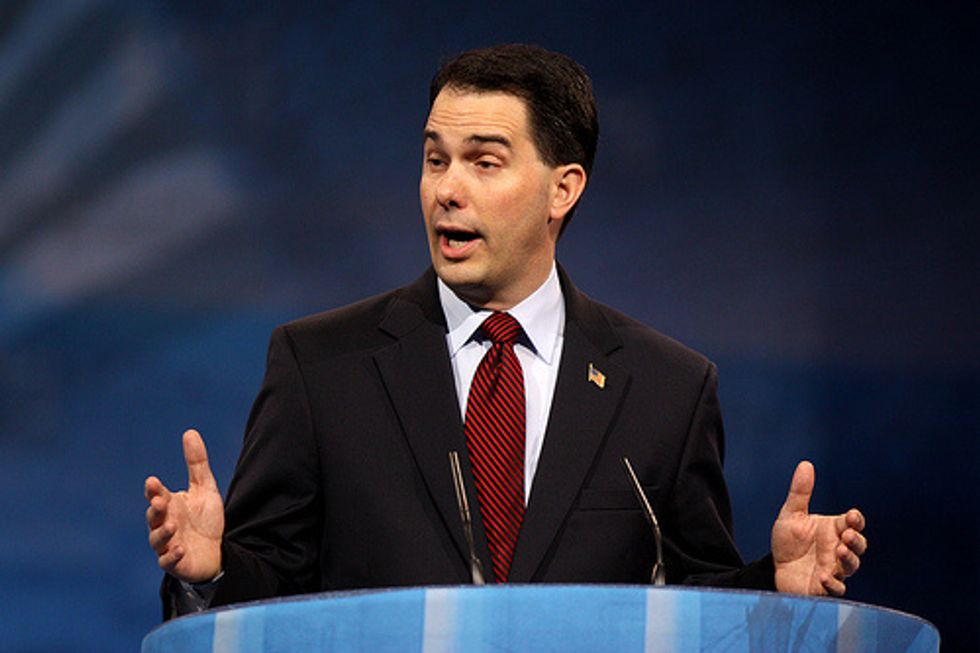 Here are some interesting stories on the midterm campaigns that you may have missed on Wednesday, October 15:
• Having failed to oust Republican governor Scott Walker with an unapologetically progressive challenge in 2012, Wisconsin Democrats are trying a new tactic this year: moderation. There are signs that Democrat Mary Burke's centrist challenge is gaining steam: She has drawn even with Walker in the latest Marquette University Law School poll, and Walker now leads by less than 1 percent in the Real Clear Politicspoll average. But Walker still has one big advantage: His Republican base is a much safer bet to turn out in big numbers than Burke's coalition.
• Due to the latest case of Ebola in Texas, President Barack Obama canceled his planned campaign rally in Connecticut with Governor Dannel Malloy. The Democratic incumbent could use all the help he can get in his re-election fight; he leads Republican Tom Foley by just 2 percent in the poll average.
• A new CNN/ORC poll of Colorado's Senate race finds Republican Rep. Cory Gardner leading Democratic incumbent Mark Udall, 50 to 46 percent. The poll is the latest in a series to show Gardner in a good position, and he's now up 2 percent in the poll average. Democrats maintain that Colorado polls have historically overestimated Republicans' chances in Colorado, and that Udall's support may be stronger than it presently appears.
• Two new polls find Republican Joni Ernst leading Democratic Rep. Bruce Braley in Iowa's Senate race. Quinnipiac has Ernst up 47 to 45 percent, while USA Today/Suffolk University shows her up 47 to 43 percent. The surveys push Ernst's narrow lead in the poll average up to 1.6 percent.
• And if you're overwhelmed by all of the predictions from various election forecasters, this handy chart from The Upshot should help you keep them straight.
Photo: Gage Skidmore via Flickr
Want more political news and analysis? Sign up for our daily email newsletter!