Migrant Farmworkers' Cemetery In Arizona Vandalized With Racial Slurs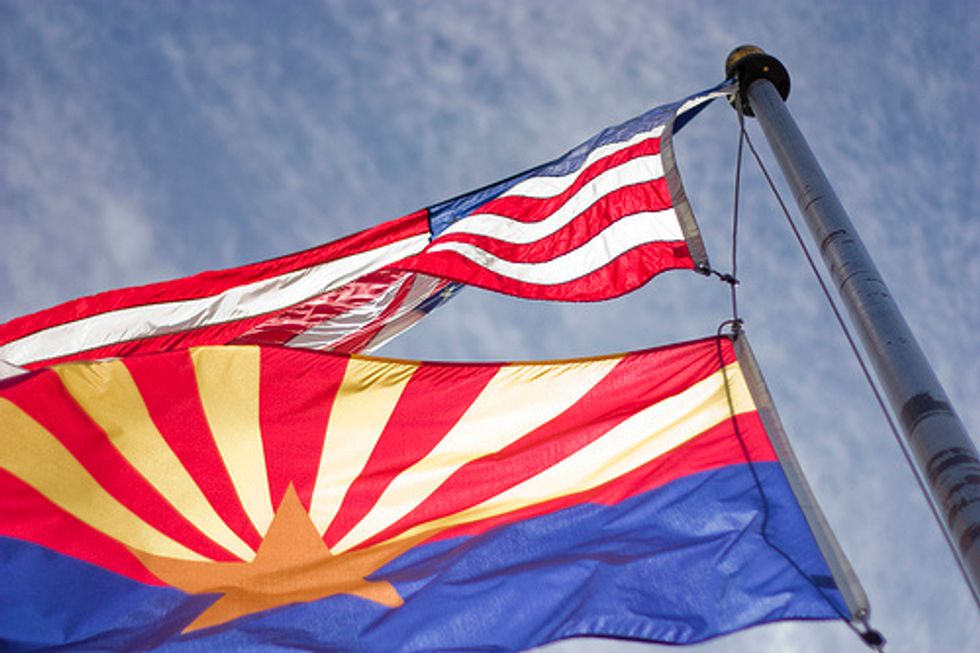 Reprinted with permission from Alternet.
The 100-year-old Goodyear Farms Historic Cemetery in Avondale, Arizona, was vandalized in a possible hate crime, a local ABC affiliate reported Thursday. Contractors informed the police after discovering racial slurs and a swastika graffitied on the grounds.
Migrant farmers who picked cotton in World War I are buried at the historic graveyard, also known as Pioneer Cemetery, along with military veterans.
"It just hurt, just like a knife stabbed me," said Carol Santos, whose family is buried there.
Members of the community held a vigil late Thursday denouncing the desecration.
"We are deeply saddened and shocked by this outrageous incident. Such acts of intolerance and hate will not be condoned in our community, and we hope that those involved will be brought to justice," said Avondale mayor Kenn Weise. "On behalf of the Avondale City Council, our hearts go out to the families and the descendants of those buried at the Goodyear Farms Cemetery. The city of Avondale stands by you."
According to police, the perpetrator could be charged with a felony. For locals, it was a major wakeup call.
"There's a group of bigoted people who may be living out here," remarked local Mike Segovia. "It's scary."
Watch:

This article was made possible by the readers and supporters of AlterNet.