Missouri Joins Alabama In Criminalizing Abortion Providers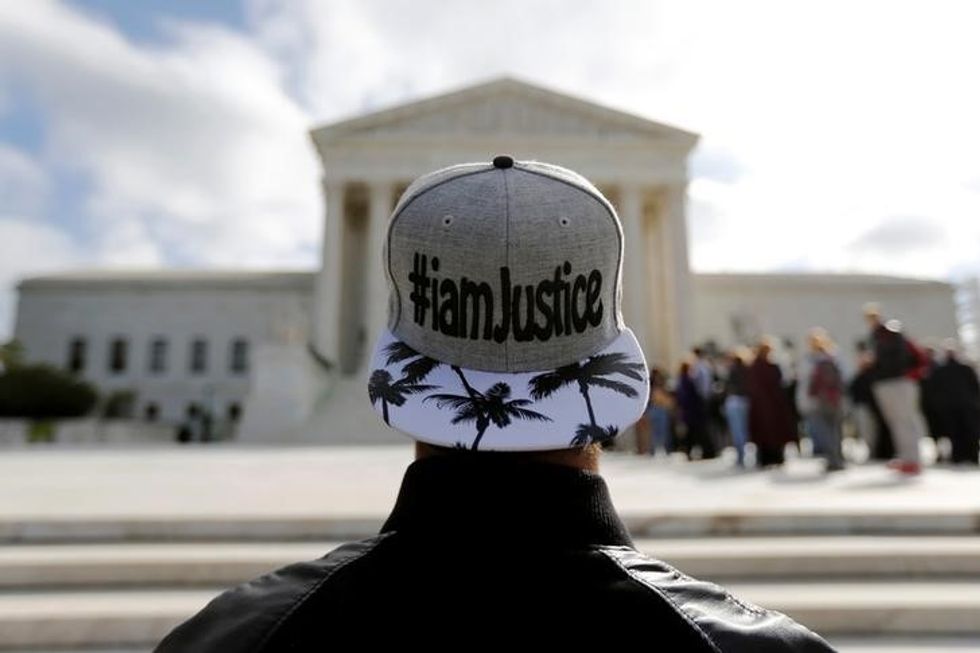 Missouri is about to become the latest GOP-led state to try to make doctors criminals for providing women the basic health care service of safely ending an unwanted pregnancy.
Missouri's Republican-held legislature passed a bill on Friday that bans abortion after eight weeks gestation, and subjects doctors who perform the procedure after that point to five to 15 years in prison.
The bill is likely to be signed into law by Republican Gov. Mike Parson. If and when that happens, Missouri will become the sixth state just this year, and the eighth state overall, to pass a law criminalizing most abortions starting in the first trimester of pregnancy — often before women even know they are pregnant.
The other states passing extreme abortion bans this year have been Alabama, Georgia, Ohio, Kentucky, and Mississippi; similar laws passed in 2018 in Iowa and in 2013 in North Dakota. Alabama's law bans abortion regardless of when a woman finds out she's pregnant, and the others ban abortion at six weeks — which is just two weeks after a missed period.
Missouri is also the second state legislature this week that has voted to ban abortions even in the case of rape or incest, an especially draconian move that re-traumatizes victims.
Alabama's near-total abortion ban that was signed this week also has no exceptions for rape or incest, and only makes exceptions for when a woman's health is at "serious" risk — making it the most restrictive anti-abortion bill in the country. It also subjects doctors who perform the procedure to up to 99 years in prison.
All of these extreme bills either have been, or likely soon will be, blocked from going into effect by federal courts. That's because they blatantly violate Supreme Court precedent under Roe v. Wade, the landmark decision guaranteeing women the right to an abortion.
But these GOP-controlled states are passing the bans anyway, in the hope that the legal challenges to their anti-woman laws will make their way to the Supreme Court — where they believe the two Trump-appointed conservative justices will help overturn Roe.
Republicans have painted their crusade as "pro-life." However, abortion bans like those in Missouri and Alabama put women's lives in danger.
This is also the same political party that's seeking to take away health care protections from Americans, refusing to accept refugees who face violence in their home countries, and traumatizing children by jailing and separating them from their parents at the border.
The GOP is not a "pro-life" party. It's an anti-woman one.
Published with permission of The American Independent. 
IMAGE: An anti-abortion protester demonstrates outside the U.S. Supreme Court building. REUTERS/Jonathan Ernst