Missouri's GOP Governor Says Coronavirus Will Infect Schoolkids But They'll 'Get Over It'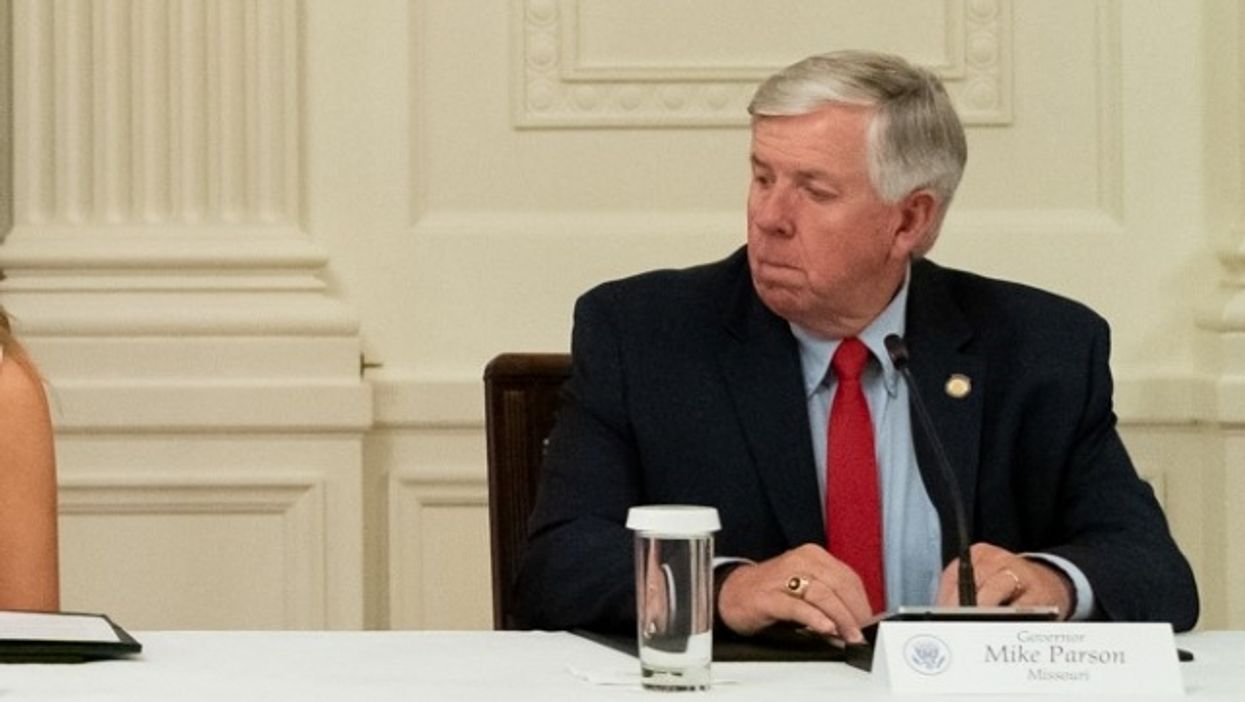 Photo by The White House
Reprinted with permission from Alternet
Missouri's Republican governor Mike Parson is under fire for acknowledging that children will definitely contract coronavirus when they return to school but insisting they will just "get over it," and won't even need to visit a hospital.
"These kids have got to get back to school," Gov. Parson told local St. Louis talk radio host Marc Cox. "They're at the lowest risk possible. And if they do get COVID-19, which they will — and they will when they go to school — they're not going to the hospitals. They're not going to have to sit in doctor's offices. They're going to go home and they're going to get over it."
---
"We gotta move on," Parson added, as the St. Louis Post-Dispatch reports. "We can't just let this thing stop us in our tracks."
Last week Gov. Parson announced he is spending $15 million of COVID-19 federal relief funds to promote tourism to his state.
Some children who have contracted the coronavirus and recovered from COVID-19 are being hospitalized with a rare inflammatory blood disease, Multisystem-Inflammatory Syndrome in Children, or MIS-C.
"The youngest confirmed patient was just a few weeks old," The New York Times reported last month. "At least four children — one in Louisiana and three in New York — are reported to have died from the condition."
Children who don't suffer from MIS-C have also died after contracting the coronavirus. And children can also spread the disease to adults.
Here's audio of the governor's remarks:
On social media many expressed anger and disgust over the governor's remarks.