WATCH: McConnell's  'Confederate Voldemort' Laugh About Covid Relief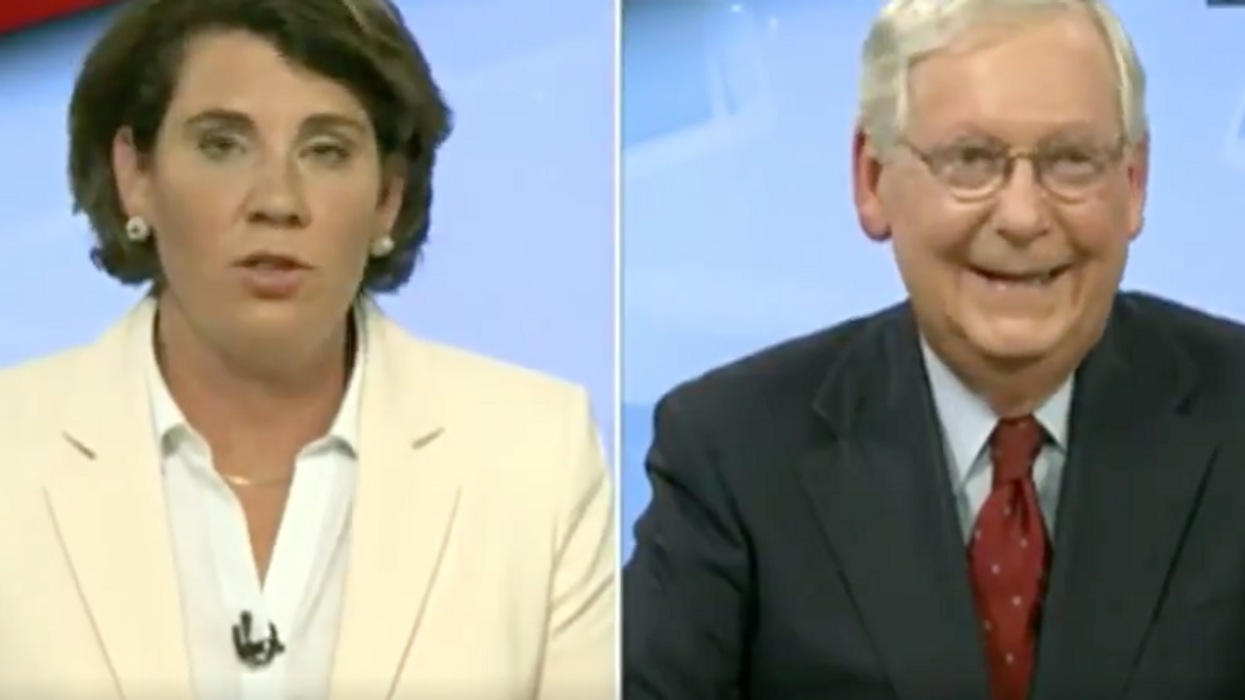 Screenshot from YouTube
Sen. Mitch McConnell laughed Monday night when the Democratic challenger for his Kentucky Senate seat, Amy McGrath, pointed out that as majority leader of the Senate, he has not passed needed relief for the millions of workers who lost their jobs in the economic downturn resulting from the coronavirus pandemic.
McGrath correctly pointed out that the Democratic-led House passed more relief for the millions of jobless back in May in a bill McConnell refused to put up for a vote in the Senate. Since then, McConnell has taken a back seat as House Speaker Nancy Pelosi negotiates with the White House, and he appears to be unable to bring together enough Senate Republicans to pass any kind of relief for those still out of work.
"Senator, it is a national crisis. You knew that the coronavirus wasn't going to end at the end of July. We knew this," McGrath said, as McConnell smiled and laughed. "If you want to call yourself a leader, you gotta get things done. Those of us who served in the Marines, we don't just point fingers at the other side, we get the job done."
Published with permission of The American Independent Foundation.