Mitt Romney Would Like To Remind You That He's Still Bitter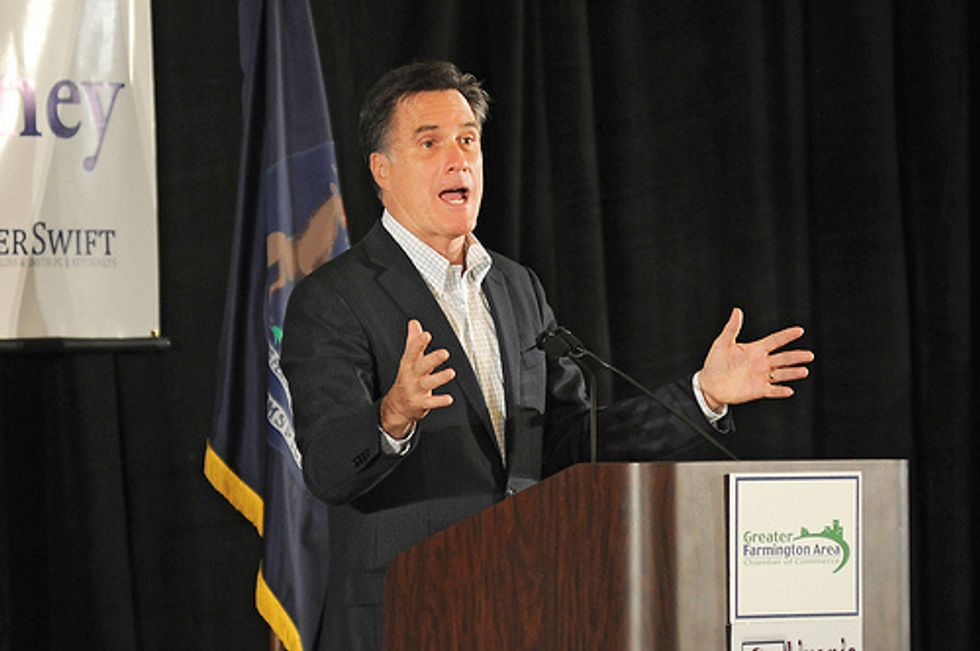 Mitt Romney — the most recent Republican nominee for president who was so confident that he would be elected, despite his campaign's own poll numbers, that he didn't write a concession speech — is obviously miffed that President Obama is visiting Massachusetts on Wednesday to praise the health care reforms he himself implemented as governor.
Romney's reforms, better known as Romneycare, have resulted in the highest insured rate in the nation. As a presidential candidate, he proposed his reforms as a model for the country, suggesting national reforms that included an individual mandate several times through 2009.
In a post on his infrequently updated Facebook page, Romney posted a rebuke to Obamacare on Wednesday, much the way Sarah Palin often does:
In the years since the Massachusetts health care law went into effect nothing has changed my view that a plan crafted to fit the unique circumstances of a single state should not be grafted onto the entire country. Beyond that, had President Obama actually learned the lessons of Massachusetts health care, millions of Americans would not lose the insurance they were promised they could keep, millions more would not see their premiums skyrocket, and the installation of the program would not have been a frustrating embarrassment. Health reform is best crafted by states with bipartisan support and input from its employers, as we did, without raising taxes, and by carefully phasing it in to avoid the type of disruptions we are seeing nationally.
Approval of the Affordable Care Act is up since the government shutdown designed to defund the law began. But the problems with Healthcare.gov are expected to persist throughout November.
Romney's bitterness is understandable, having watched his signature legislative accomplishment co-opted by the president who defeated him. He's seized on the moment of health care reform's worst moment of despair to give it a little kick. But how history sees him depends on whether the reforms he once championed ultimately succeed.
Photo: Adam Glanzman via Flickr