Monitor What's Important With This Kodak HD Security Cam — Now Under $70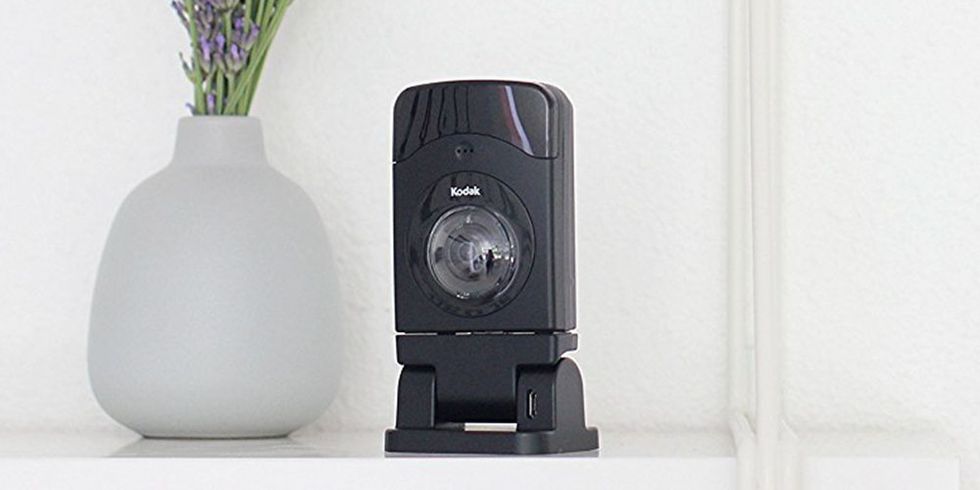 If you're one of those anxious types constantly worried about what's happening in your home when you're not around, today's WiFi-enabled home security cameras are a godsend.
Multi-functional, compact and relatively cheap, cameras like the Kodak 180° Panoramic HD WiFi Security Camera ($69.99, 53 percent off in The National Memo Store) can give you peace of mind that your stuff, your pets, and even your kids are all safe and sound under your roof when you aren't there.
Just set up this cam in your house and you'll get an ever-ready HD-quality 180-degree field of vision view of an entire room live streamed to any mobile device. The unit's advanced CMOS imaging sensor camera starts recording whenever motion is detected and automatically institutes IR filters to capture premium quality video in daytime or nighttime lighting situations.
A built-in two-way microphone allows you to communicate with anyone on the camera side and all clips recorded on your cam are uploaded to the cloud and stored for 24 hours. The USB camera is detachable for greater mobility and the whole package serves as a WiFi extender, boosting your home's existing router range to reach areas with weaker WiFi signals.
Protect your home and your stuff from anywhere with this limited time offer on the Kodak 180° Panoramic HD WiFi Security Camera at $80 off its retail price — only $69.99.
This sponsored post is brought to you by StackCommerce.