#EndorseThis: Michael Moore Condemns Trump's Callous Address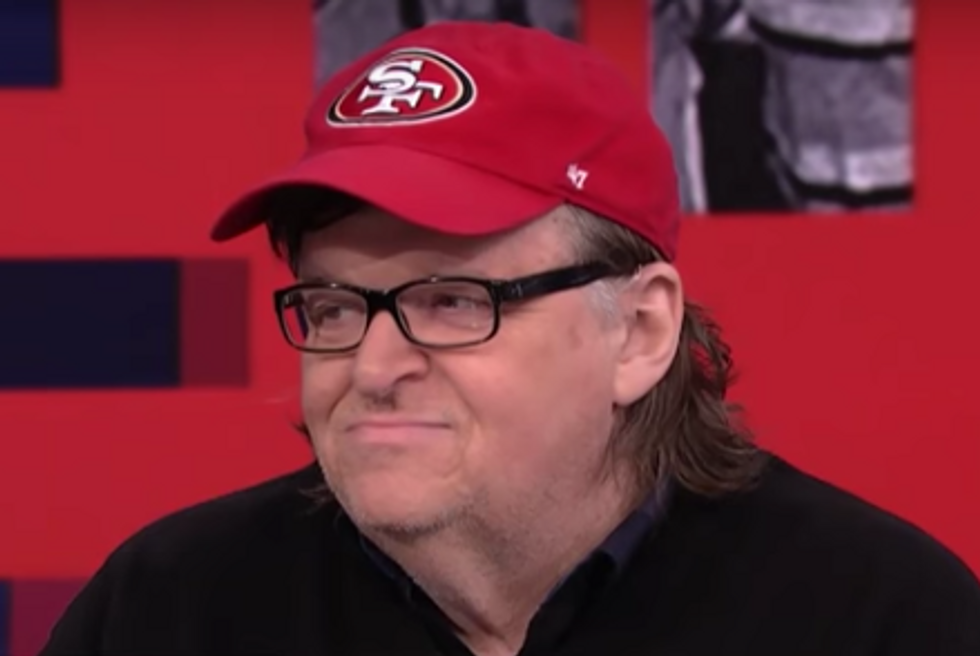 Following President Trump's address to Congress last night, the airwaves were filled with somber pundits praising the president's "pivot" after he delivered a speech that exceeded the very low bar set for him.
While Trump may have used his calm, low baritone to try to sound "presidential" and seduce America, Michael Moore saw right through the charade and compared the speech to "newspeak" from George Orwell's 1984. The tone may have changed, but the nationalist sentiments had not. In fact, Moore argued that it sounded much like a subdued version of Trump's campaign speeches — minus the standard Hillary Clinton "lock her up" chants.
For Moore, the most heart-wrenching moment — when Trump introduced the widow of fallen U.S. Navy SEAL, Ryan Owens — was nothing more than a ploy to distract America from Trump's own role in the disastrous raid in Yemen. As the audience gave Owens' widow a long standing ovation, America's narcissist-in-chief gleefully pointed out that Owens should be happy in heaven with all of applause he received.
Moore could barely contain his outrage as he rebuked the president. "To use that to put another notch on his belt and what is he thinking about? 'My ratings, my record applause. I'm going to get an Emmy for this, most applause for a dead soldier on my watch.' That is the sickness of this man."
Watch as Michael Moore condemns Trump's callous speech.
IMAGE: Screenshot / MSNBC