More Americans Think Obama Is Jewish Than Muslim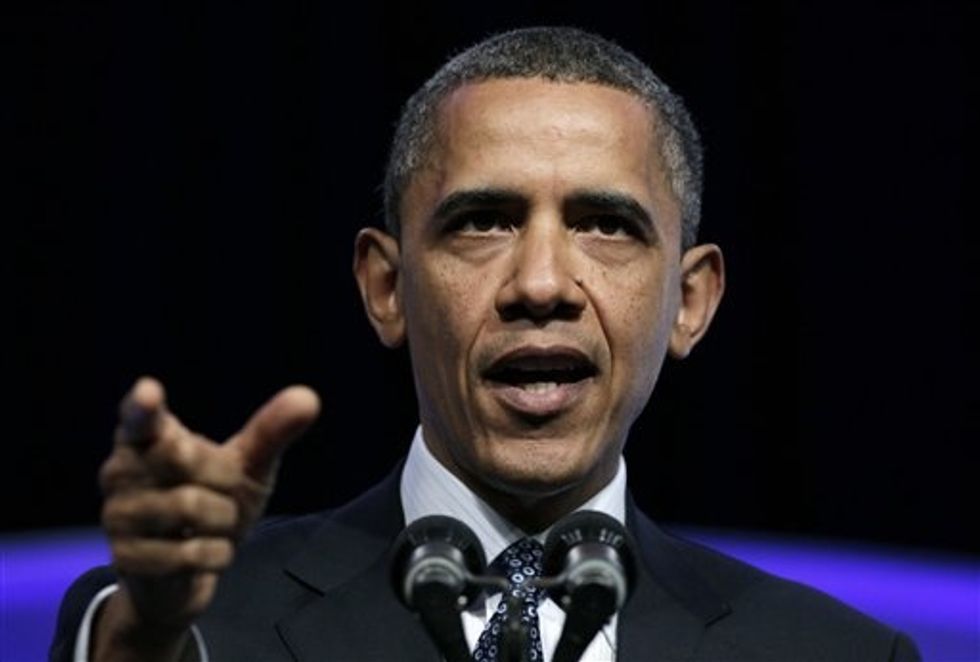 The polls must be crazy.
A survey released by the the Associated Press last Friday said that 18 percent of Americans believe President Obama is Jewish, while only 10 percent believe he's Muslim.
Perhaps this explains why 65 percent of American Jews support the president over former Massachusetts governor Mitt Romney, up from 61 percent in April.
Only 33 percent of Americans correctly identified the president's religion — Christian — while 35 percent said he had no religion at all.
The idea that the president isn't Christian has been a constant theme of the far right, who often claim he was educated in a madrasa, a Muslim religious school. He wasn't. This rumor was complicated by the scandal surrounding Reverend Jeremiah Wright, whose church Obama attended. Many Republicans hoped John McCain and Mitt Romney would use Wright's controversial statements against the president. But neither chose to do so.
Meanwhile, 67 percent of respondents correctly identified Mitt Romney as a Mormon, and 77 percent said that the religion of either candidate would have no effect on their vote.
Romney's campaign has helped to ease tensions between the Mormon and fundamentalist Christian communities. After the Reverend Bill Graham endorsed the GOP nominee, he quickly had his website swept clean of any reference that called the Church of Latter Day Saints a "cult."
UPDATE: AP has correct the poll. The 18 percent result was a typographical error. Less than 1 percent of Americans think President Obama is Jewish. Whew.