More And More Republicans Don't Expect Trump To Win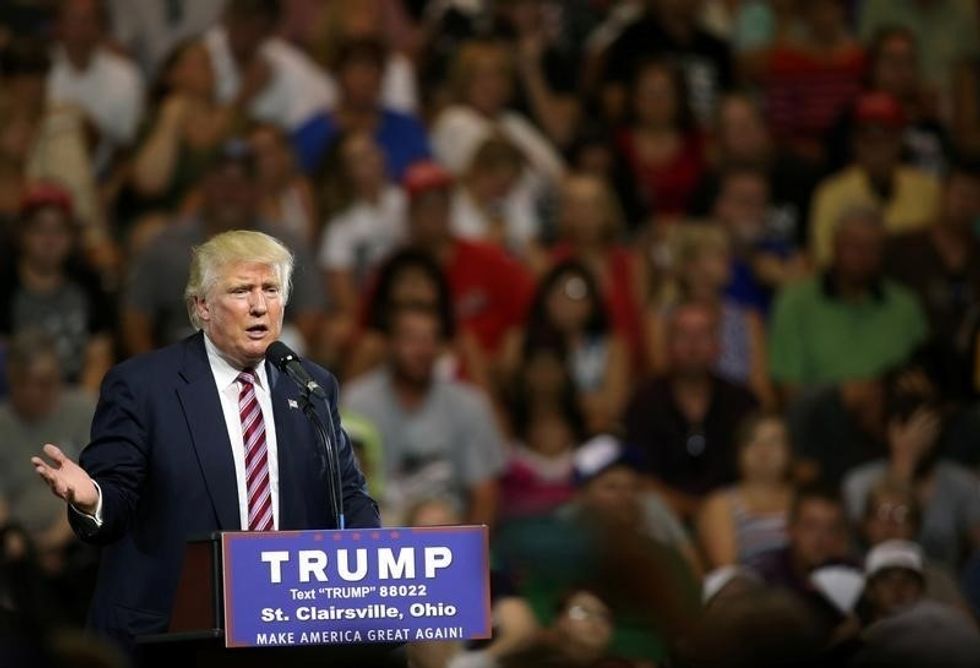 Donald Trump's polling numbers against Hillary Clinton have continued to decline over the past several weeks, but a new poll brings to light an even more troubling statistic for the GOP nominee: a third of Republicans don't expect him to win.
According to an Economist/YouGov poll released this week, the percentage of Republicans expecting Hillary Clinton to win the presidency in November is almost double what it was just one week ago. After the party conventions, 69 percent of Republicans expected a Trump win — that number has now dropped by 14 points. Media outlets have called the last seven days of Trump's campaign his "terrible, horrible, no good, very bad" week and the poll numbers seem to reflect that characterization.
More Democrats say they will vote for Clinton than Republicans for Trump as well: 87 percent of Democrats plan to vote for Clinton, with only about 75 percent of Republicans for Trump.
Politico also reports on some bad news for Trump: normally, around Labor Day in election years, pollsters begin calculating which voters will actually show up to cast their ballots, rather than the preferences of all registered voters. Generally, GOP candidates have experienced a bump in their numbers at this time.
Not so for Trump: early indicators are that this year's GOP nominee will likely not experience the same reliable boost.
This could partially be due to the fact that the bump normally comes from older voters (occasionally white voters, wealthier voters and more educated voters, as well) that often come out to the ballot box in greater numbers than their younger, Democratic counterparts. Trump has relied more on less-traditional voters and therefore may not see the expected boost.
Politico also reports that Trump may not be "motivating enough Republican or Republican-leaning voters the way previous GOP nominees have."
Photo: Republican U.S. presidential candidate Donald Trump speaks at a campaign rally in St. Clairsville, Ohio June 28, 2016. REUTERS/Aaron Josefczyk