Morning Consult Polls Show Trump Approval Plummeting In Key States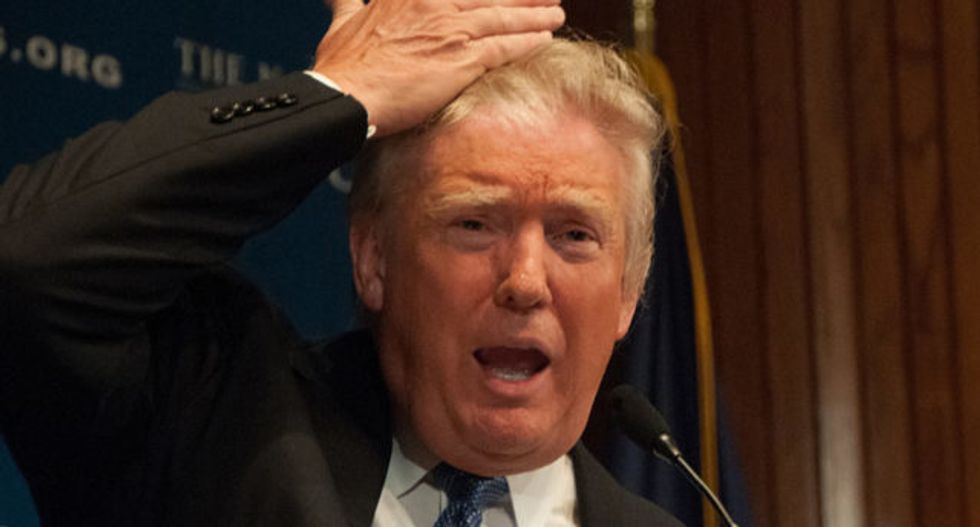 This is not good news for Trump's reelection hopes.
According to Morning Consult's daily tracking of Trump's approval in all 50 states, Trump's popularity in crucial swing states has plummeted since he took office in 2017.
For example, according to the Morning Consult polls, Trump's approval is underwater by double digits in three states he won in 2016 and that he'll need to win again if he has any hope of a second term. They are:
Wisconsin, where just 42 percent of voters approve of his job in office, as opposed to 55 percent who disapprove. That's a 19-point drop since Trump took office.
In Michigan, 42 percent approve of Trump while 54 percent disapprove — a 20-point decline in popularity since Trump took office.
And in Iowa, Trump has seen a 21-point drop in his popularity since taking office, with 42 percent of voters approving of his job performance and another 54 percent disapproving.
Trump remains underwater in key battleground states, according to Morning Consult.

New Hampshire: -19 net approval
Wisconsin: -13
Michigan: -12
Iowa: -12
Pennsylvania: -7
Arizona: -6
Ohio: -4
North Carolina: -4
Florida: zero

— Kyle Griffin (@kylegriffin1) June 5, 2019
Trump is also underwater in approval ratings in Pennsylvania and Arizona, two other states he very narrowly won in 2016. If Trump also lost those states in 2020, there's no path to him winning the White House.
Some of Trump's problems may stem from his trade war with China and Mexico — which especially hurt Midwest and Rust Belt swing states, given that the tariffs are hurting car manufacturers and farmers that are concentrated in these swing areas.
Of course, it's very early in the election cycle. There's still more than a year until voters head to the polls, and Democrats have yet to pick a nominee.
But Trump's lagging approval rating in these key states is not a great sign for his reelection chances in 2020.
Published with permission of The American Independent.