#EndorseThis: Morning Joe's Fantasy For Trump And Putin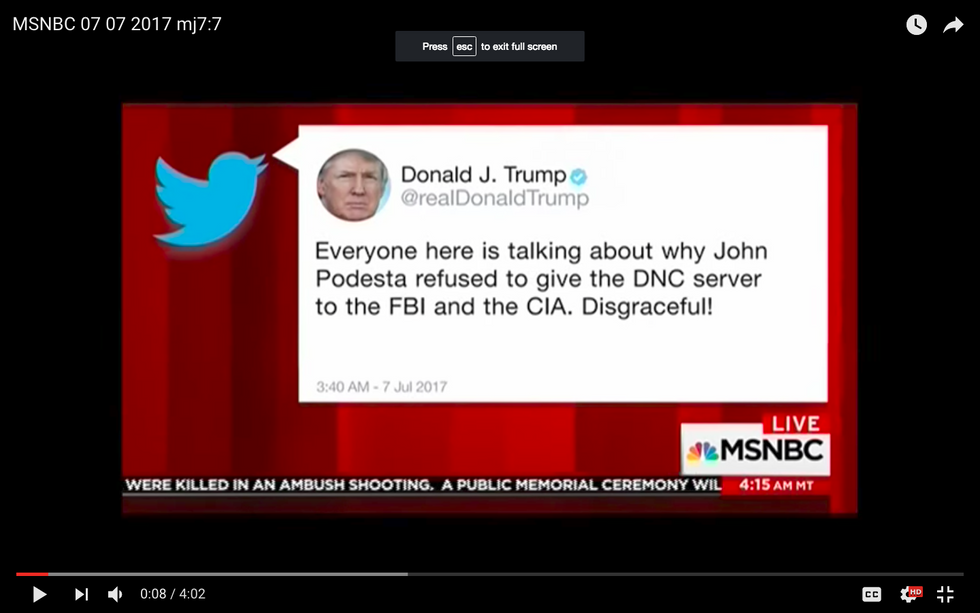 By the time you read this, the historic meeting in Hamburg between Donald Trump and Vladimir Putin will be over and — notwithstanding the propensity of both principals to lie their asses off — we will know something about what transpired.
But as the Morning Joe crew noted earlier today, Trump's behavior in the hours leading up to the meeting was hardly auspicious. He woke up and dispatched a nonsensical tweet about former Clinton campaign chair John Podesta, a prime victim of Russian hacking in 2016. What he tweeted was so bizarre, even for him, that recent Trump twitter targets Joe Scarborough and Mika Brzezinski were at a loss to imagine what might happen between the American and Russian presidents.
"He put himself in legal jeopardy in the last meeting," mused Scarborough, referring to Trump's infamous exchange with Russian Foreign Minister Sergey Lavrov about his firing of James Comey. "Maybe this Russia meeting will be like the end of every Perry Mason episode. Maybe he just jumps up and says: I did it! I did it! I colluded!"
Probably not, but Joe's fantasy is amusing to imagine.
(h/t Tom Boggioni)