Most Americans Back Iran Nuclear Deal, Poll Says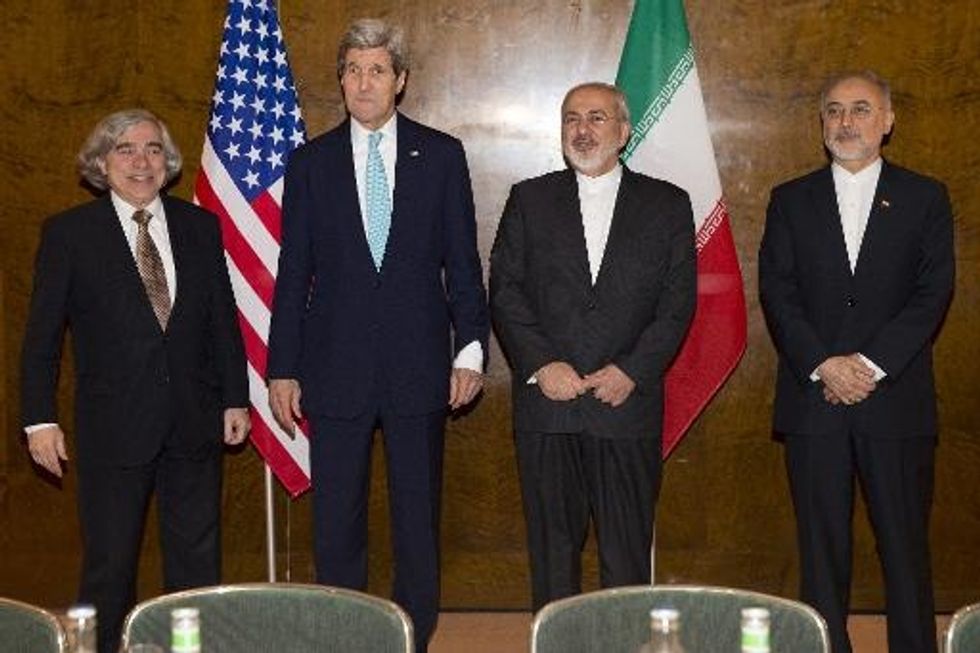 By William Douglas, McClatchy Washington Bureau (TNS)
WASHINGTON — A majority of Americans favor a nuclear deal with Iran while also supporting the use of U.S. troops to prevent the Tehran government from obtaining nuclear weapons, according to a new poll by the Chicago Council on Global Affairs.
The survey, released Monday, found that 59 percent of Americans support the framework of an agreement with Iran while 36 percent oppose it. Simultaneously, 67 percent of Americans back deploying U.S. military forces to keep Iran from gaining a nuclear weapon.
The poll of 2,034 adults nationwide was conducted between May 25 and June 17. Its results come on the eve of a deadline for Iran, the United States and five other world powers to reach an accord in Vienna.
The framework of the deal, announced in April, has stirred vigorous debate in Congress with the majority of Republicans and a handful of Democrats opposing it. Senate Foreign Relations Committee Chair Bob Corker (R-TN) said he spoke with Secretary of State John Kerry and urged him not to rush into a bad deal for the sake of legacy-building.
"I urged him to please take their time, try to get _ make sure these last remaining red lines that haven't been crossed _ they have crossed so many _ do not get crossed, and, qualitatively, they don't make it worse than where it already is," Corker said Sunday on CBS' "Face the Nation."
(c)2015 McClatchy Washington Bureau. Distributed by Tribune Content Agency, LLC.
File photo: Secretary of State John Kerry (2nd L) stands next to Iranian Foreign Minister Mohammad Javad Zarif (2nd R) during a round of nuclear negotiations on March 2, 2015, in Montreux, Switzerland (AFP/Evan Vucci)