Mother Of Otto Warmbier Rebukes Trump's North Korea 'Charade'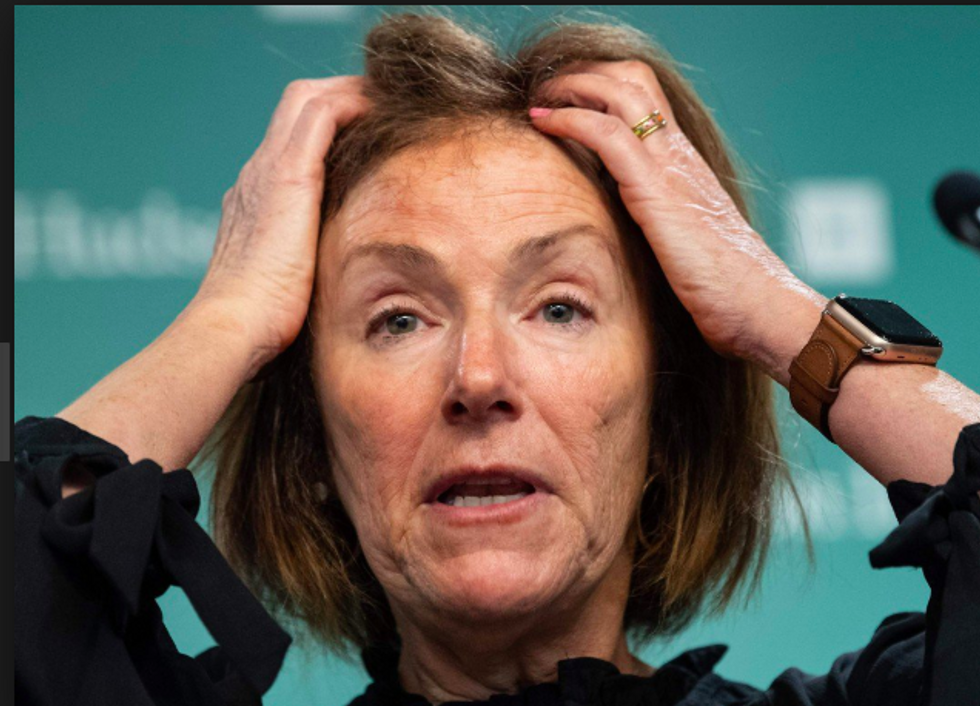 Trump has heaped praise on North Korean dictator Kim Jong Un for months, calling Kim a " friend " and casting doubt on Kim's responsibility for the atrocities carried out on Otto Warmbier — an American hostage who died after being brutally tortured in the country.
But Cindy Warmbier, Otto Warmbier's mother, had much harsher words for the leader of the country that killed her son, comparing Kim to murderous Nazi dictator Adolf Hitler and questioning how Trump could ever establish diplomatic relations with Kim.
"There's a charade going on right now," Cindy Warmbier said Friday at an event hosted by the Hudson Institute that focused on North Korean abductions. "How can you have diplomacy with someone that never tells the truth? That's what I want to know," she said, referring to Kim.
Cindy Warmbier went on to call Kim a liar who runs "concentration camps" in his country.
"They aren't gulags to me, they're concentration camps," she said of the forced labor camps where North Koreans are often tortured, beaten, and worked to death. "The only difference between Hitler and Kim is he's doing it to all of his people, and to other people, too."
Cindy Warmbier also expressed fear that North Korea would not be pushed to end its abysmal treatment of citizens and those who the country holds hostage.
"Unless we keep the pressure on North Korea they are not going to change, and I'm very afraid that we're going to let up on this pressure," she said.
Her fears are well-founded.
Back in March, Trump impulsively canceled sanctions meant to punish North Korea. After top officials in the Trump administration scrambled to figure out why Trump would make such a decision, White House press secretary Sarah Huckabee Sanders came out to say , "President Trump likes Chairman Kim and he doesn't think these sanctions will be necessary."
This is not the first time the Warmbiers have spoken out about Trump's North Korean outreach.
In March, after Trump said he believed Kim's denials that Kim had nothing to do with Otto Warmbier's death, Cindy and her husband Fred Warmbier came out to condemn Trump's comments.
"We have been respectful during this summit process. Now we must speak out. Kim and his evil regime are responsible for the death of our son Otto," the couple wrote at the time. "Kim and his evil regime are responsible for unimaginable cruelty and inhumanity. No excuses or lavish praise can change that."
Published with permission of The American Independent.
IMAGE: Cindy Warmbier, mother of Otto Warmbier, the American student who died after being held in North Korean captivity.