Moving Made Fresh Meal Deliveries A Natural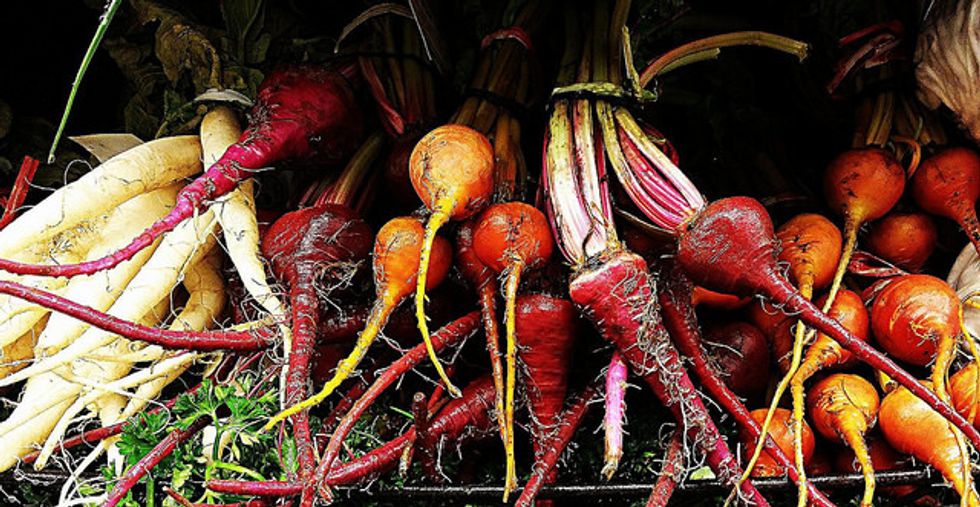 By Barbara Quinn, The Monterey County Herald (TNS)
Ahh, the adventures of moving. You think you've got your precious belongings carefully labeled. Then when you get to your new location, you're surrounded by strange unpacked boxes that seem to say, "Bet you can't guess what's in here!"
Normal meals take a back seat during times of transition. Groceries? My refrigerator has not been this clean — or empty — in a long time. And after begging meals at my daughter's house all week, I suggested we eat out — again.
"Oh, I forgot to tell you," she said. "I got an extra delivery from my meal service that I'm not going to use. Do you want it?"
I hesitated, thinking about my empty kitchen cabinets.
"All you need is olive oil and salt and pepper," she explained. "Everything else is included in the box…even spices."
Sure enough, this box of food supplies from a company called "Hello Fresh" had all the items, including step-by-step recipes, for three generous meals. I accepted her offer and took it on faith that I could find the necessary cooking utensils…somewhere.
Forty-five minutes later (including 15 to find a knife, cutting board and cooking pot) I sat down to a yummy Cod Cioppino Tomato Stew, complete with toasted baguette for dunking.
I was impressed with the generous proportion of vegetables in these recipes in addition to the more than adequate servings of protein. If I didn't know better, I'd say this company has a registered dietitian on staff. Sure enough, they do. Thank you, Rebecca Lewis, RDN (Registered Dietitian Nutritionist).
Several such companies exist these days. Registered dietitian nutritionist Tess Warwick of Community Hospital of the Monterey Peninsula, Calif., gets fresh ingredients delivered to her door each week by a company called "Blue Apron."
"It's helped me step out of my culinary comfort zone," she says. "Meals are balanced, healthy and most importantly tasty!"
And…enough for leftovers the next day, I'd add. All I need is a fork and a plate and I'm in business.
Another nice thing about these companies is how they feature seasonal foods. For example, winter squash recipes and fun facts are included with this fall shipment. Did you know, say these cooking experts, that the squash we call "winter squash" is actually grown in the summer? It gets its name because its hard shell is durable enough to be stored during winter months. And you can choose to peel the thick skin on these winter varieties of squash before or after cooking.
Even with labels, we sometimes don't know what's really inside until we investigate. I'm glad I had the chance to try out this new idea of fresh delivered food and recipes. Now where in the world did I pack my cell phone charger?
(Barbara Quinn is a registered dietitian and certified diabetes educator at the Community Hospital of the Monterey Peninsula. She is the author of "Quinn-Essential Nutrition" (Westbow Press, 2015). Email her at bquinn@chomp.org .)
(c)2015 The Monterey County Herald. Distributed by Tribune Content Agency, LLC.
Photo: BellaGaia via Flickr