MSNBC's Matthews Blasted Over 'Nazi' Slur Against Sanders
@existentialfish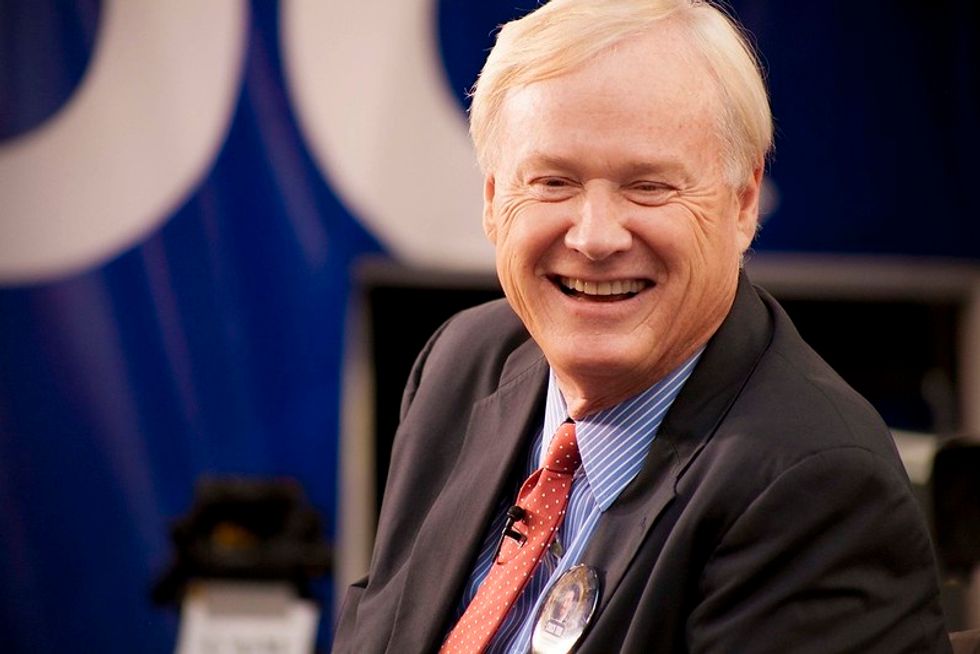 Reprinted with permission from MediaMatters
Sen. Bernie Sanders (I-VT) won the Nevada Democratic caucuses resoundingly. Looking for some way to describe how it, MSNBC host Chris Matthews grabbed for an analogy about France being overrun by the Nazis in 1940:
Matthews' analogy could have been ripped straight out of right-wing media. The comparison was swiftly condemned, including by many people not supporting Sanders:
When he is not using right-wing tropes to attacks Sanders' positions, Matthews demonstrates his total ignorance about what Sanders stands for, even though he's supposed to be a politics expert. He recently was harshly criticized for suggesting that there would be mass executions under a Sanders administration. Matthews also has no idea of what Sanders' vision of "democratic socialism" means, even though the candidate gave speeches directly about that topic in 2016 and again during this cycle.
Matthews also has a long history of misogyny, and he frequently praised the George W. Bush administration.