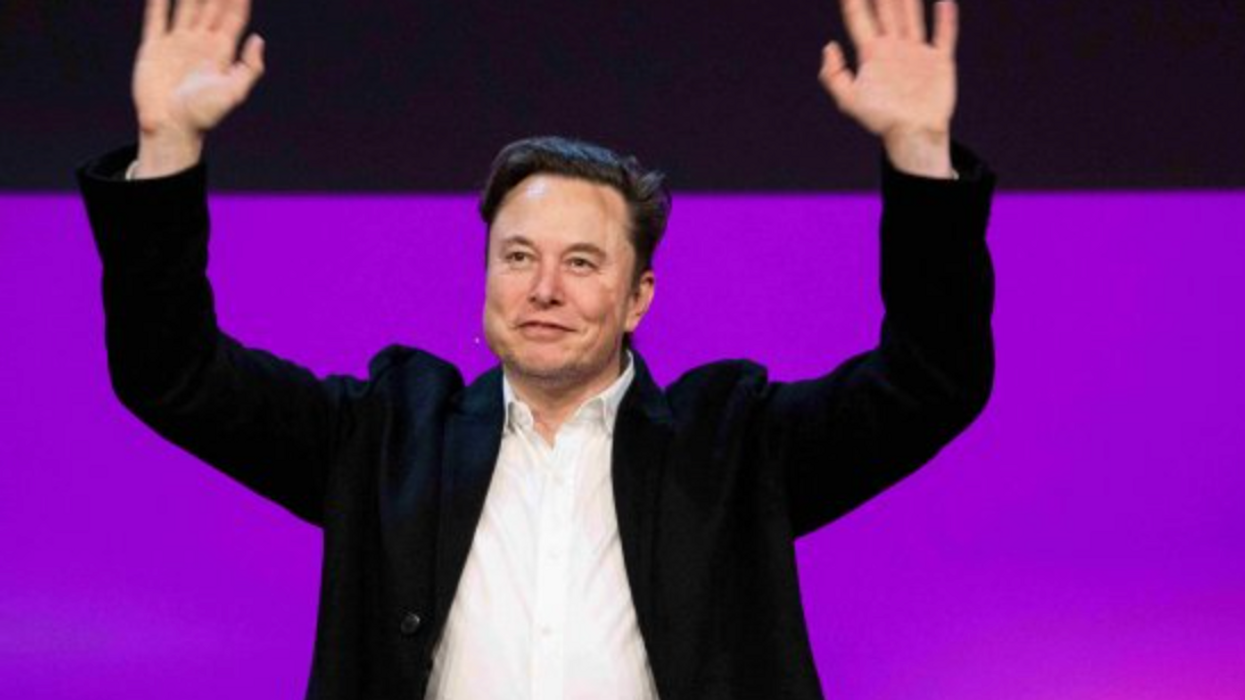 Ever in search of a new low, Elon Musk managed to find one on November 15 when he declared on X (formerly known as Twitter) that a paid X Premium (previously Twitter Blue) user's antisemitic conspiracy theory attacking Jewish people was the "actual truth."
The antisemitic post Musk endorsed came in response to a user writing , "To the cowards hiding behind the anonymity of the internet and posting 'Hitler was right': You got something you want to say? Why don't you say it to our faces…"
The conspiracy theory, that Jewish populations are pushing "hatred against whites" and supporting "hordes of minorities" coming into the country, is the same one that motivated the 2018 Tree of Life shooter in Pittsburgh, as noted by The Atlantic's Yair Rosenberg . Holocaust denier Nick Fuentes and other figures linked to white nationalism are cheering on Musk.
The Tree of Life shooter, who was found guilty this year, wrote on far-right platform Gab that he blamed Jewish people in the U.S. "for bringing in an invasion of nonwhite immigrants." (Gab owner Andrew Torba is also one of the people cheering on Musk; Gab's X account even bragged about red-pilling Musk on "JQ" – that is, the "Jewish question." )
How did we get from a mass shooter writing something on a platform that most people have never visited to Musk endorsing it? First, Musk himself has rebuilt X around extremists like this, making a concentrated effort to lift up extremism, even providing financial incentives.
Musk's platform, ostensibly run by CEO Linda Yaccarino, has said that posts claiming "Hitler was right" and that there needs to be a "final solution" regarding Jewish people don't violate the platform's "safety policies"; run ads for major brands on Holocaust denial accounts; and apparently paid a pro-Hitler Holocaust denier a share of its ad revenue.
Indeed, Musk and Yaccarino have reinstated known white nationalists and antisemites on the platform. Musk has directly engaged with some of the reinstated antisemitic accounts and amplified conspiracy theories that were used to push antisemitism. Musk's posts earlier this year earned the praise of a leading neo-Nazi.
Don't overlook the role of Fox News here
But the true middleman between the Tree of Life shooter in 2018 and the billionaire CEO of Tesla and SpaceX is Fox News — and specifically Lachlan Murdoch.
In the immediate aftermath of the shooting, a Fox guest railed against the "Soros-occupied State Department." TPM's Josh Marshall noted that this claim was "straight out of The Protocols of the Elders of Zion, the foundational anti-Semitic tract." The guest was banned from Fox ; in retrospect it appears his main offense was being ahead of the curve.
Indeed, it did not take long after the Tree of Life shooting for the conspiracy theory to pop up on Fox News, with former host Glenn Beck in particular making a similar argument while appearing on Sean Hannity's show.
The major inflection point came when then-Fox host Tucker Carlson pushed his own version of replacement theory in 2021. There was a big outrage — but Fox Corp. CEO Lachlan Murdoch personally made clear that Carlson had the green light to go there. And go there he did. A New York Times analysis, conducted before Fox fired Carlson, shows that he pushed it in more than 400 episodes.
And now it's not just Carlson. Numerous Fox personalities and others have followed his lead and made the conspiracy theory into a core plank in GOP politics.
Of course, Carlson now effectively works for Musk .
Reprinted with permission from Media Matters .