Mueller Probing Late-Night Calls Between Trump And Stone
@FAWFULFAN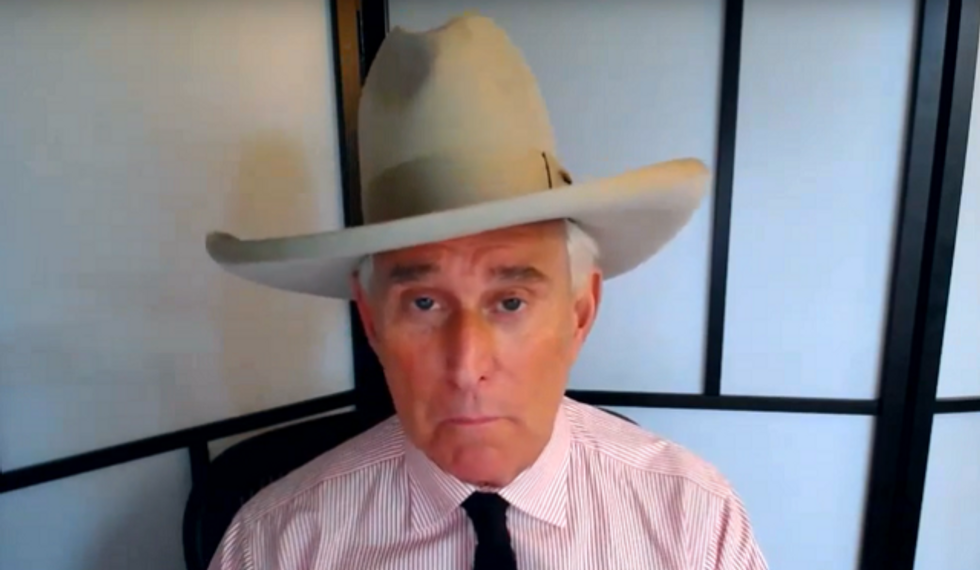 Reprinted with permission from AlterNet.
On Thursday, the Washington Post reported that special counsel Robert Mueller is now looking into a series of late-night phone calls between President Donald Trump and GOP strategist Roger Stone during the 2016 presidential campaign, in an attempt to determine what Trump knew about Stone's ties to the Russia-linked vigilante intelligence group WikiLeaks:
Mueller's keen interest in their relationship was laid out in a draft court document revealed this week in which prosecutors drew a direct line between the two men — referring to Stone as someone understood to be in regular contact with senior Trump campaign officials, "including with then-candidate Donald J. Trump."

The inclusion of the president by name in the draft filing rattled his legal team and indicated how closely the special counsel is scrutinizing what Trump may have learned from Stone about WikiLeaks' release of emails that prosecutors say were hacked by Russian intelligence operatives.
Stone initially claimed he had a backchannel to WikiLeaks founder Julian Assange, who is currently hiding in the Ecuadorian embassy in London to evade an international arrest warrant, and seemed to know in advance that WikiLeaks was going to dump e-mails from the Democratic National Committee and Hillary Clinton's campaign chairman that were stolen by the Russian military. But as Mueller turned his guns on him, Stone has backtracked and changed his story.
Mueller has reportedly offered a close Stone associate, conspiracy theorist writer Jerome Corsi, a plea bargain of one count of perjury for information, but Corsi has refused and proclaimed that he is prepared to die in prison.
Nor are Trump's calls with Stone the only connection between his campaign and WikiLeaks. A report earlier this week suggested former Trump campaign chairman Paul Manafort — now convicted on eight counts of fraud and tax evasion and allegedly in violation of a plea bargain with Mueller — held secret meetings with Assange, including one just months before the release of the hacked e-mails.
It is still an open question whether and how much Trump himself was aware of involved in the WikiLeaks operation. But his closeness to people with access to Assange in the run-up to the moment when he helped Russia disrupt the 2016 presidential election is troubling — and the American people need answers.
Matthew Chapman is a video game designer, science fiction author, and political reporter from Austin, TX. Follow him on Twitter @fawfulfan.