Mueller Requests Immunity For 5 Manafort Witnesses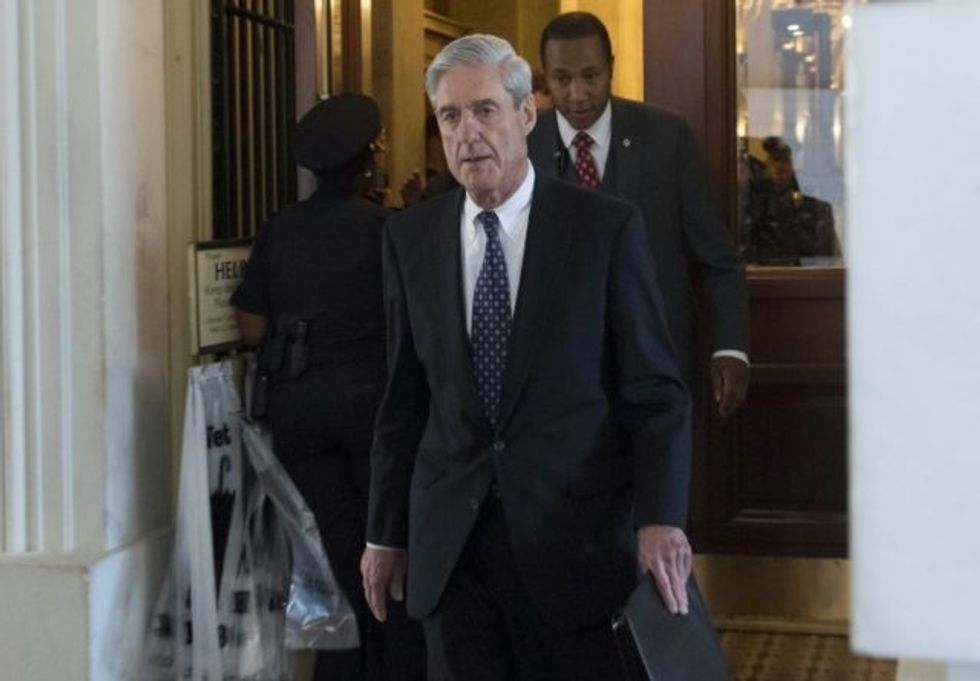 Reprinted with permission from AlterNet.
Special counsel Robert Mueller filed court documents Tuesday requesting immunity for five potential witnesses in the case against President Donald Trump's former campaign chair Paul Manafort.
The immunity would allow witnesses to testify with the assurance that they cannot be prosecuted for self-incriminating admissions they may make.
"The motions indicate that the named individuals will not testify or provide other information on the basis of their privilege against self-incrimination and that the government is requesting that the Court compel them to testify at the upcoming trial," the request says.
Immunity would relieve them of the need of Fifth Amendment protections, so the witnesses could then be forced to testify. However, they would still be vulnerable to prosecution for perjury if they lied under oath.
Witnesses' names were left out of the indictment because the special counsel is not certain they will be called to testify.
Rick Gates, a former Trump aide and Mueller associate, has already pleaded guilty in the investigation and is reportedly cooperating with prosecutors.
Cody Fenwick is a reporter and editor. Follow him on Twitter @codytfenwick.