Mueller Tracing The Kremlin Pipeline To Trump 2016
@FAWFULFAN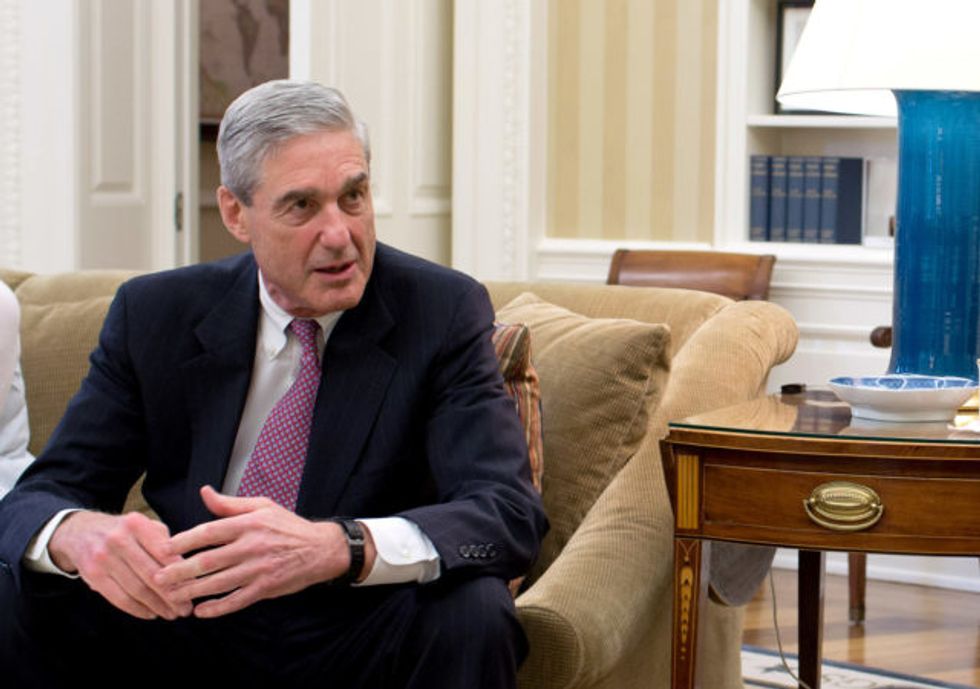 Reprinted with permission from AlterNet.
After speculation that former InfoWars conspiracy theorist reporter Jerome Corsi could face indictment for his role in Trump adviser Roger Stone's communication with Russia-linked activist group WikiLeaks' during their release of Hillary Clinton's campaign chairman's stolen emails, news broke on Friday that Corsi is in talks with Special Counsel Robert Mueller's office to negotiate a plea bargain and cooperation agreement.
The new development could pose substantial liability for Stone, whose alleged backchannel to WikiLeaks has been a key focus of Mueller's investigation.
But that could just be the beginning. As Rep. Ted Deutch (D-FL) pointed out on CNN's "The Situation Room" on Friday evening, the information Corsi gives up as part of this agreement could pose consequences for Trump as well.
"This could be a really dramatic turn in this case, in this investigation," said Deutch. "There's so much information surrounding the Mueller investigation that sometimes it gets hard to keep it all straight. This, this news about Corsi provides the opportunity, potentially — and we don't know what Mueller is investigating or what he has — but this provides the opportunity to see a line from Russia, who stole the emails, to WikiLeaks, who distributed the emails, WikiLeaks to Corsi and Stone, and Stone to the president."
"We don't know — this is why the Mueller investigation is so important, this is why, instead of holding hearings about Hillary Clinton's emails, we ought to be holding a markup on legislation to protect the Mueller investigation — but this is potentially the most significant piece of information in this investigation, because of the way it could connect all of these dots."
In response to the claim from Stone that Corsi is only being "pressured" to say harmful things about him, Deutch said he wasn't surprised Stone would say that.
"The decision that he made to go out in front and start vehemently denying, based on this information that's now become public, it's just not surprising at all," said Deutch. "And it's, I think, further proof that there is real concern about the ability of Robert Mueller to draw that line from the Russians, to WikiLeaks, to Corsi and Stone, to the president. That's — that's what I think is so concerning for Roger Stone, and it's certainly further evidence of why the president has tried so desperately for the past year, and especially since firing Jeff Sessions, to try to shut down the Mueller investigation altogether. We ought to be protecting it, we ought to, on behalf of the American people, make sure that he completes his work, so that we get to the bottom of exactly what happened."
Watch below:
Democratic Rep. Ted Deutch: Reports about Roger Stone associate Jerome Corsi potentially "provides the opportunity to see a line from Russia, who stole the [Podesta] e-mails, to Wikileaks, who distributed the e-mails. Wikileaks to Corsi and Stone, and Stone to the President" pic.twitter.com/HVBfbyEUds

— The Situation Room (@CNNSitRoom) November 23, 2018
Matthew Chapman is a video game designer, science fiction author, and political reporter from Austin, TX. Follow him on Twitter @fawfulfan.