Mueller Zeroes In On Trump's Personal Role In Email Hacking Scandal
@EricBoehlert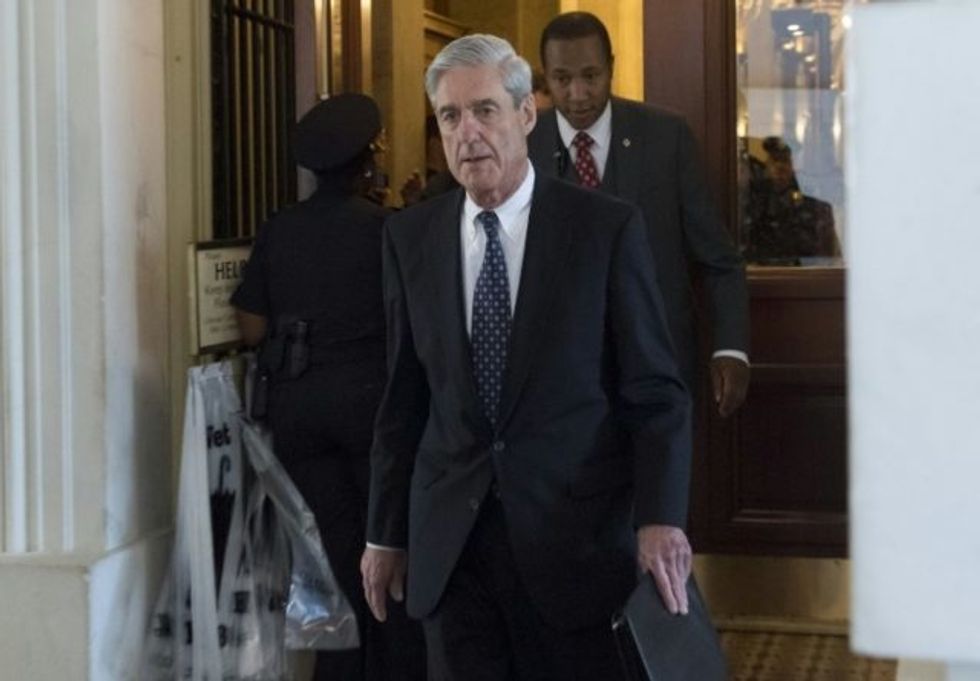 Reprinted with permission from Shareblue.com
Special counsel Robert Mueller and his team have detailed interference by 13 Russian operatives in the 2016 election. Now, he is focusing on Trump's potential role in the stolen Democratic National Committee emails at the center of the scandal.
NBC News reported on Wednesday that Mueller's team is "asking witnesses pointed questions about whether Donald Trump was aware that Democratic emails had been stolen before that was publicly known, and whether he was involved in their strategic release."
Specifically, "Mueller's investigators have asked witnesses whether Trump was aware of plans for WikiLeaks to publish the emails." They have also asked why Trump routinely took policy positions favorable to Russia.
U.S. intelligence has concluded that Russians were behind the cyber heist. They're also suspected of delivering the emails to Wikileaks, creating havoc for Democratic nominee Hillary Clinton.
This leads to two all-important questions that have lingered for more than year. Did the Trump campaign know about the Russians' role in the email hacking back in 2016? And did they help the Russians disseminate the information?
The Atlantic reported Tuesday that Republican operative and Trump supporter Roger Stone had secret communications with Wikileaks' Julian Assange in 2016.
Stone seemed to tip his knowledge by claiming it would soon be Clinton's campaign chairman John Podesta "time in the barrel." That cryptic message came just weeks before Podesta's stolen emails were published by Wikileaks.
And during a press conference on July 27, 2016, just days after Wikileaks began publishing the communications, Trump openly mocked the situation.
"Russia, if you're listening, I hope you're able to find the 30,000 emails that are missing," Trump said.
He later claimed he was joking. But following his outburst, he did not hold another press conference during the rest of the campaign.
Trump has been clinging to the "no collusion" mantra like a life raft for the last year.
But his denials have been wholly unconvincing. And a river of evidence has emerged suggesting close ties between the Trump campaign and Russians during the election season.
"Since the campaign ended, more than 50 contacts between Trump's team and Russian operatives—which the campaign repeatedly, and for a time successfully, lied about and covered up—have been revealed," Max Bergmann and Jeremy Venook recently noted in Politico.
If Trump's team, or Trump himself, had previous knowledge the Russians had stolen Democratic emails and worked with them to impact the election, that would be a devastating revelation.
Indeed, the hacked emails may loom as the largest political danger hanging over the Trump White House.
And now Robert Mueller is asking lots of pointed questions about the man at the very top.