Mueller Moves To Protect Confidential Witnesses In Russia Probe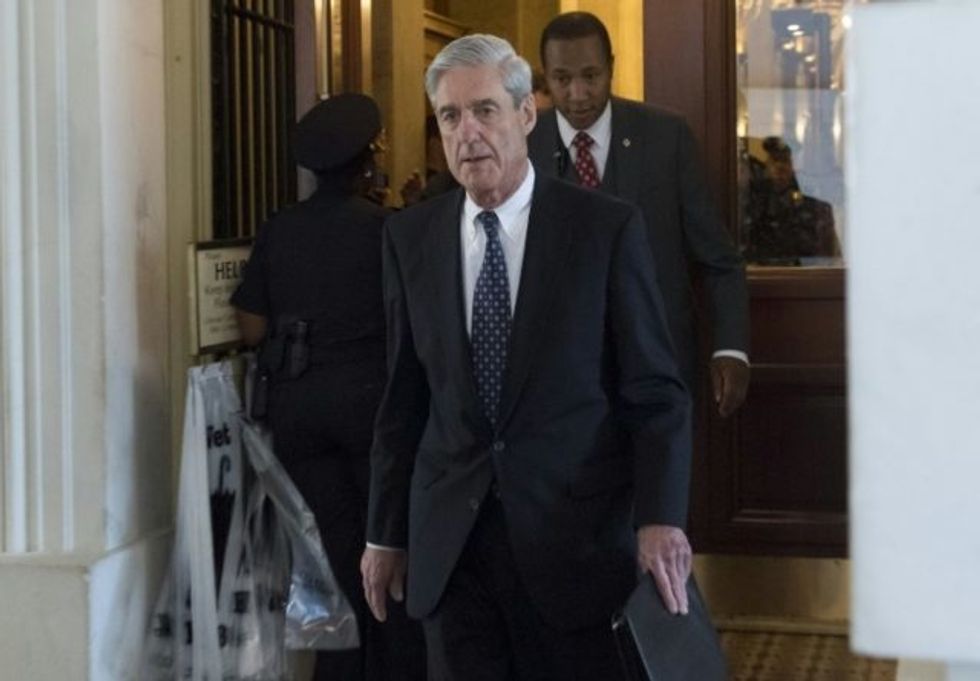 Reprinted with permission from Shareblue.com
In a new court document filed Tuesday, special counsel Robert Mueller's team revealed that there are additional cooperating witnesses in the Russia probe whose identities have not yet been made public.
The revelation comes from a court filing in which attorneys for Mueller asked a judge to limit how much evidence can be shared with a Russian defendant indicted on charges of aiding Russia's ongoing election interference operation.
In the document, Mueller's team requested a protective order to impose limits on sharing information with Yevgeny Prigozhin, a Russian businessman who, along with his company, was charged with providing millions of dollars to support the activities of the notorious St. Petersburg-based "troll factory" known as the Internet Research Agency.
Since Prigozhin's company is preparing to defend itself, Mueller's team is required to turn over the evidence they've collected against it as part of the standard discovery process.
However, in the new court filing, Mueller's team cited concerns that lawyers for the company might share the information with other defendants, including Prigozhin.
The filing also cites the potential for the evidence to be shared with intelligence officials who are actively engaged in efforts to sow discord in the U.S. and interfere in the 2018 midterm elections.
"Public or unauthorized disclosure of this case's discovery would result in the release of information that would assist foreign intelligence services, particularly those of the Russian Federation, and other foreign actors in future operations against the United States," the attorneys wrote in the court filing.
The evidence in this case includes "sensitive information that remains relevant to ongoing national security investigations and efforts to protect the integrity of future U.S. elections," the court filing said.
Specifically, Mueller's team said, that information includes "the identities of cooperating individuals and/or companies" — implying that there are witnesses cooperating with Mueller whose identities remain a secret.
While we don't who the unnamed cooperating witnesses are, the list of potential names includes a slew of key Trump associates who have come under scrutiny in Mueller's probe — names like Roger Stone , Erik Prince , and even Trump Jr. , all of whom have been accused of giving misleading testimony to congressional investigators.
There has also been speculation, including by those close to Trump , that Trump's longtime personal lawyer and fixer Michael Cohen may be persuaded to cooperate with federal prosecutors, especially after his home and office were searched as part of an FBI raid, and while he is under investigation for possible bank fraud and campaign finance violations.
The revelation that there are still unnamed cooperating witnesses is sure to come as unnerving news to Trump, particularly given that the first known cooperating witness — Papadopoulos — was talking to Mueller for months before it became known publicly.
In March, the New York Times reported that George Nader, an adviser to the United Arab Emirates (UAE), was also a cooperating witness in the Mueller probe. According to The Times, Nader attended a December 2016 meeting in New York between Emirati officials and members of Trump's inner circle, and another in January 2017 in the Seychelles between the Emiratis and Trump associate Erik Prince.
Nader was also reportedly present at the August 2016 meeting at Trump Tower during which an Israeli social media specialist offered a "multimillion-dollar proposal for a social media manipulation effort" to help Trump win.
At the meeting, Nader reportedly told Donald Trump Jr. that the crown princes of Saudi Arabia and the UAE were "eager to help" the campaign — an offer that Trump Jr. was apparently quite interested in pursuing.
With multiple members of Trump's inner circle facing potential charges carrying serious prison time, there is a real possibility that one of them has already flipped — and it's a near-certainty that they're considering it.
Published with permission of The American Independent.