Musk's Sudden Ban Of Kanye For Anti-Semitism Enrages Right-Wing Pundits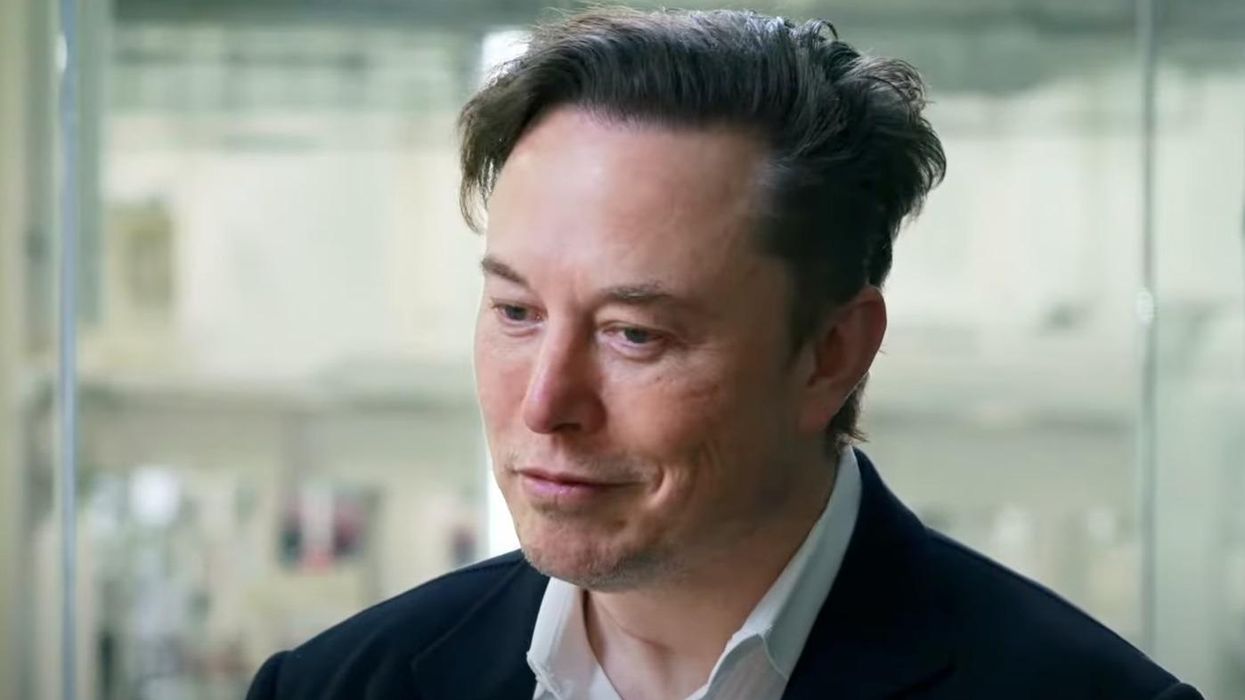 Youtube Screenshot
Rapper Ye's December 2 ban from Twitter has become almost an act of martyrdom for some right-wing figures who have openly stated that antisemitic rants should be allowed on Musk's free speech platform.

In the lead-up to his acquisition of Twitter, Musk declared himself a "free speech absolutist," and soon began offering a "general amnesty" to previously banned accounts once he became the Chief Twit. The move was celebrated by right-wing figures who saw his takeover as a chance to reclaim a presence on the platform.
Despite Musk's promises to ensure Twitter doesn't become a "free-for-all hellscape," harassment, hate speech, and conspiracy theories have flourished on the platform since he took charge. Accounts of a number of previously banned far-right and fringe actors have been restored, while some progressive and anti-fascist users have been hit with seemingly random and unsubstantiated bans.
Prior to Musk's acquisition, Ye's account had been temporarily restricted after an antisemitic tweet. His profile and tweets remained visible, but he was unable to create new posts. The post has since been deleted and Ye started tweeting again on November 20. (Musk claimed that Twitter made the decision to restore Ye's account prior to his takeover.)
Ye's return to Twitter commenced with his now-infamous "Shalom" tweet, and it was quickly followed by his two separate interviews packed with antisemitic tirades, including professing his admiration for Adolf Hitler. It was not until Ye tweeted a picture of a swastika interlaced with a Star of David that Musk banned his account on the grounds that the post promoted violence.
After Ye's ban, many right-wing outlets were quick to cry foul on Musk for supposedly walking back his promises for a free speech platform. Some even took their criticism a step further and excused Ye's post, incorrectly suggesting that his First Amendment right to free speech prevents Musk from banning him — as the new Twitter CEO has vocally opposed "censorship that goes far beyond the law" — or saying that the comments did not rise to the level of inciting violence. Fringe social media users similarly berated Musk's decision, with some posts echoing the same antisemitism that got Ye banned. Nick Fuentes, a known white supremacist who has been working closely with Ye, lambasted Musk for bowing to "high pressure activist groups (Jewish)" and making Twitter a "controlled platform."
While many of those critical of Ye's ban have been quick to note that antisemitism and other forms of hate are protected free speech, countless experts and analysts have pointed to the very real and harmful effects of unchecked hate speech. High-profile instances of antisemitic speech like Ye's have been accompanied by banner drops, instances of vandalism, and other acts that serve only to further hatred against Jewish people.
\u201cIf the limit to free speech is "inciting violence," free speech is an illusion.\n\nIf Elon Musk gets to decide how much you incited violence with your free speech, are you free?\n\nNot even close.\n\nIt doesn't matter who decides. It isn't a practical standard in a woke world.\u201d

— Scott Adams (@Scott Adams) 1669988608
Conservative social media influencers Hodgetwins wrote, "Kanye said some crazy shit. Nobody agrees with him saying he supports Hitler and Nazi's, but he shouldn't of been banned. No laws broken, he didn't incite violence. We can disagree with what people say but that doesn't mean they should be permanently banned."