NASA To Make Announcement On U.S. Human Spaceflights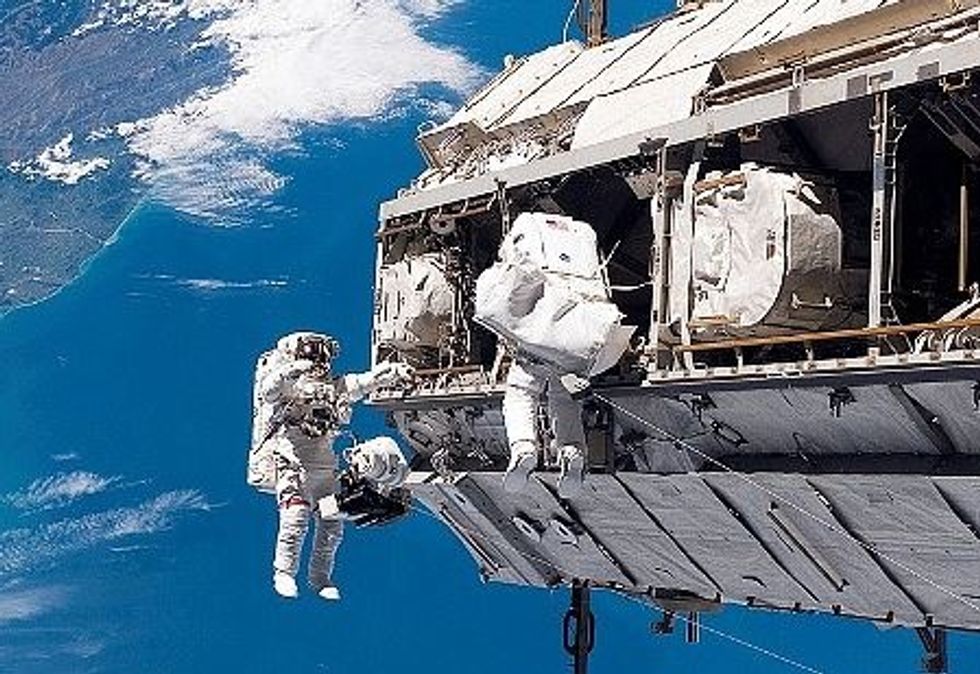 Washington (AFP) — The company — or companies — that will build America's next space taxi to carry astronauts to low Earth orbit and back is to be revealed Tuesday.
NASA, which has been unable to send astronauts to space since the retirement of the shuttle in 2011, said the announcement would be made at Florida's Kennedy Space Center at 4:00 pm (2000 GMT).
"We're returning human spaceflight launches to America. Learn who will take crews to the ISS (International Space Station)," NASA tweeted.
A spokesman for the U.S. space agency declined to provide further details until the disclosure, which is timed to coincide with the closing of the U.S. markets.
The agency has spent more than $1.4 billion since 2010 to help private companies like SpaceX, Boeing, and Sierra Nevada develop their own crew transport vehicles that could carry astronauts to the ISS by 2017.
In the meantime, the world's space powers have had to rely on Russia's Soyuz for transporting rocket scientists to the orbiting outpost, at a cost of $70 million per seat.
The Wall Street Journal cited unnamed industry sources as saying Boeing was considered a favorite in the NASA bids.
Of the three front-runners, Boeing has received the largest amount of NASA funds — $620.8 million to help build its commercial crew vehicle, according to NASA's website.
Boeing's acorn-shaped space capsule is called the Crew Space Transportation-100, or CST-100 for short, and is designed to carry up to seven passengers or a mix of crew and cargo to the space station, which circles the planet in low-Earth orbit.
The sleek, metallic capsule is designed without welding creases, may be re-used up to 10 times, and is equipped with wireless Internet access and tablet technology so the crew can interface with mission control.
California-based SpaceX has been awarded $554.5 million to develop its crew vehicle, which it has based on the Dragon cargo carrier it designed and which in 2010 became the first private spaceship to complete resupply missions to the ISS.
SpaceX is headed by Internet entrepreneur Elon Musk, who made his fortune as co-founder of PayPal and also serves as CEO of Tesla Motors.
Musk unveiled the Dragon Version Two, or V2, at a glitzy nighttime news conference in May.
Shaped like a gum-drop and painted gleaming white with blue accents, the Dragon V2 is designed to be able to "land propulsively almost anywhere on Earth," and could carry up to seven crew members, SpaceX said on its website.
The third company in the running, Sierra Nevada, received $363.1 million in NASA seed money for its Dream Chaser vehicle, which looks like a miniature space shuttle, with room for up to seven astronauts, and is designed to land on runways much like an airplane.
Industry experts expect NASA may choose more than one company — though the size of the cash awards may differ — so as to encourage competition in the fledgling field of commercial crew space transport.
Photo: Luke Bryant via Flickr
Interested in more national news? Sign up for our daily email newsletter!