#NationalMeme: Spectacular Images And Video Of Yesterday's Solar Eclipse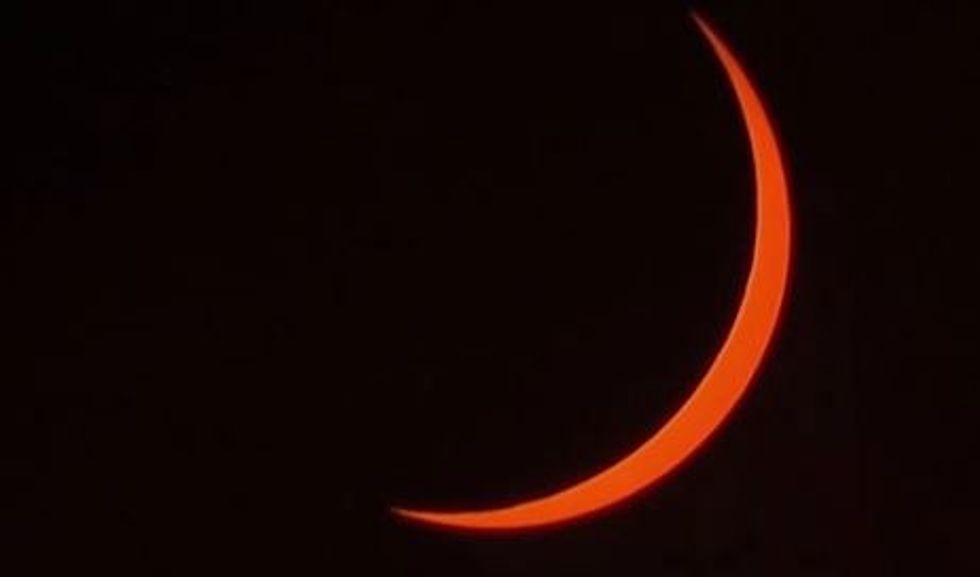 Trending this morning on Twitter is #eclipse2015, the spectacular total solar eclipse that graced the skies over the North Atlantic yesterday.
Although in cloud-shrouded London the eclipse basically just turned the sky from dark gray to darker gray, other parts of the U.K. and Scandinavia got tremendous views of the celestial phenomenon. Perhaps no more so than in Svalberg, a Norwegian archipelago situated in the Arctic Ocean, where lucky observers witnessed a complete totality in crystal clear skies, as reported by Discover.
According to NASA, the next total solar eclipse that will be visible in North America will occur on August 21, 2017.
Via Telegraph