NATO Reconnaissance Planes To Monitor Ukraine Crisis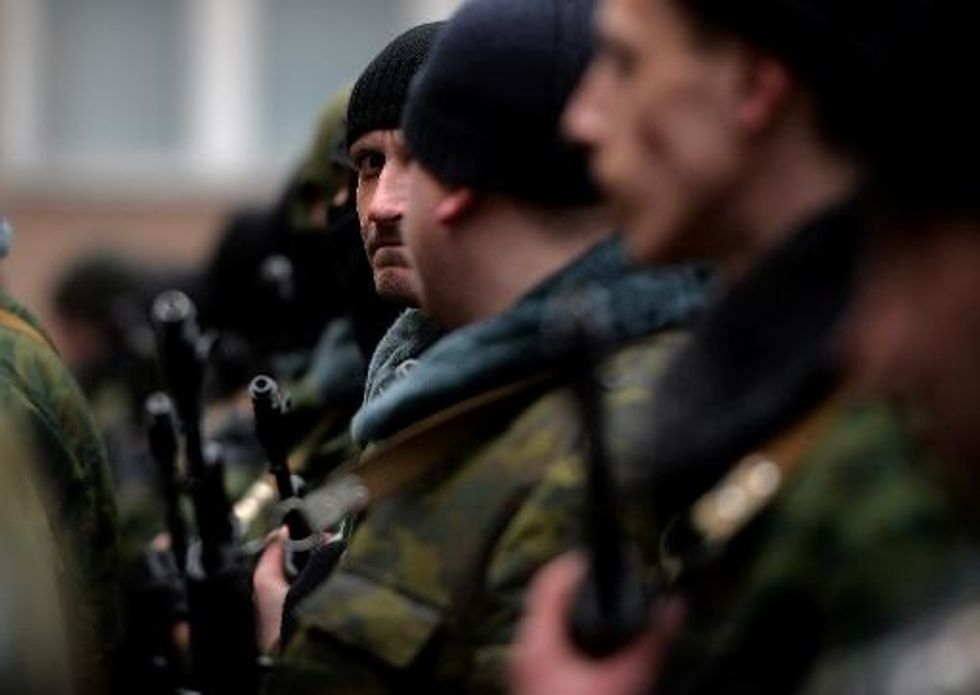 By David S. Cloud, Tribune Washington Bureau
WASHINGTON — NATO said Monday that it will begin reconnaissance flights to keep watch on Ukraine, the latest military move intended to reassure U.S. allies in Eastern Europe that are worried about Russia's incursion in Crimea.
The Airborne Warning and Control System planes, known as AWACS, will begin flying soon over Poland and Romania, both members of NATO, "to monitor the crisis in Ukraine," NATO said in a statement.
Russian troops seized control in the Crimean peninsula this month, raising fears of a civil war in Ukraine. The crisis has prompted NATO countries that once were under Soviet control to seek firm signals that Washington and the rest of the military alliance will come to their aid if Moscow threatens them.
The military moves announced so far are small but are intended to reinforce the idea that the United States and NATO have sufficient forces available in Europe to respond if the crisis spills beyond Ukraine's borders, U.S. officials said.
NATO ambassadors in Brussels approved the AWACS flights, acting on a recommendation from the alliance's top commander, U.S. Air Force Gen. Philip Breedlove.
"These flights will enhance the alliance's situational awareness and all will take place solely over alliance territory," the statement added.
The move comes as U.S. and Polish officials are finalizing details of stepped-up U.S. joint training with the Polish air force that is expected to include deployment of additional U.S. fighters to Poland, U.S. officials said.
The U.S. already has sent six F-15 fighter jets to join air patrols over the Baltic states, more than doubling the number of U.S. aircraft participating in a NATO mission there.
The Truxton, a guided-missile destroyer, recently entered the Black Sea in what the Navy said was a previously planned training exercise. It docked Saturday in the Romanian port of Constanta.
The George H.W. Bush, a Nimitz-class aircraft carrier, arrived Saturday at the Turkish port of Antalya. It is expected to eventually head for the Persian Gulf.
White House officials have made it clear they do not see a role for the U.S. military in the Ukraine crisis, but they have reiterated that the U.S. will honor its commitment to come to the aid of other alliance members if they are threatened.
"We're trying to tell (Russia) not to escalate this thing further … and allow the conditions to be set for some kind of resolution in the Crimea," Gen. Martin Dempsey, chairman of the Joint Chiefs of Staff, told PBS' NewsHour on Friday. "But the message we are sending militarily is to our NATO allies."
Dempsey added, "We do have treaty obligations with our NATO allies. And I have assured them that if that treaty obligation is triggered, we would respond."
President Barack Obama is scheduled to meet Wednesday at the White House with Ukraine's interim prime minister, Arseny Yatsenyuk.
AFP Photo/Filippo Monteforte